Rotary Carnival Fete to Benefit Local Communities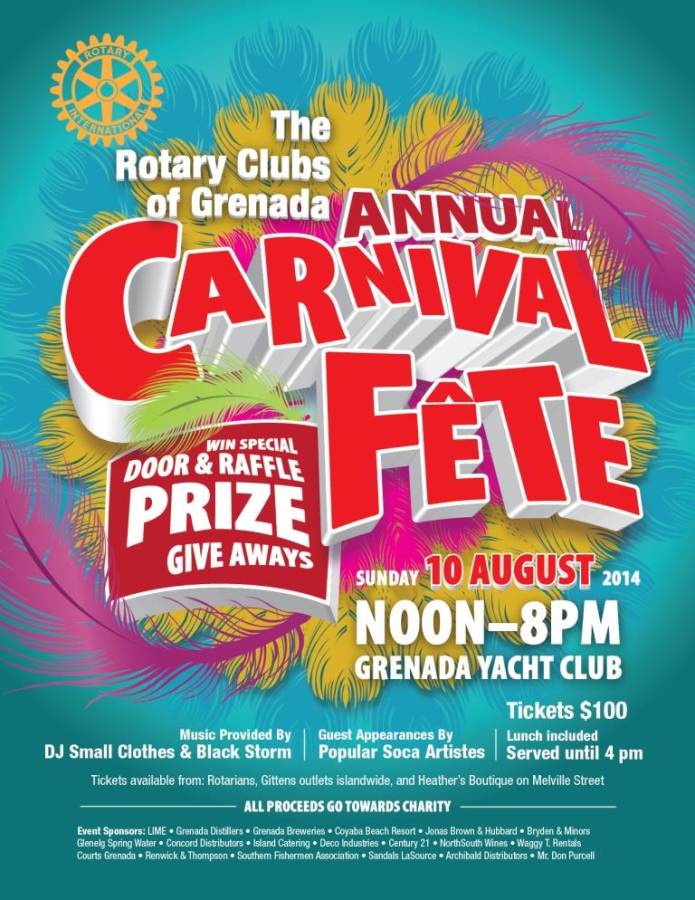 The Rotary Club of Grenada and Rotary Club of Grenada East's Annual Carnival Fête is carded for this Sunday 10 August, from noon to 8pm at the Grenada Yacht Club, with special door and raffle prizes.
100% of the proceeds from this activity will benefit building our local communities and assist with challenges the world over. Tickets are $100 and lunch is included (served until 4pm). The public is invited to participate in this charity event, in support of the work of the Rotary Clubs of Grenada.