Within a 24-hour period, two homes were destroyed by fire and three different families will have to start rebuilding their lives, facing the harsh reality that all they once own went up in flames.
While Police have determined the possible cause of the fire which destroyed the 16 x 20 ft. house for the family of six in Richmond Hill, they are yet to determine the cause of the Tuesday evening's blaze which left nine persons who lived in a two-storey house in Fontenoy homeless.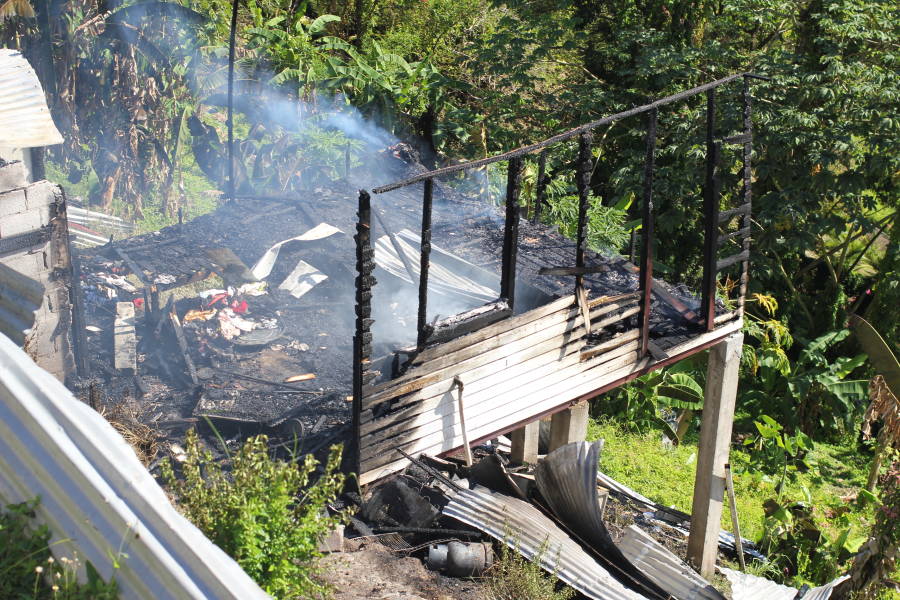 "We concluded that the fire in Richmond Hill was caused by two children playing with matches while the one in Fontenoy is still under investigation," said officer in charge of the Fire Headquarters, Inspector Peter Mason.
Mason advises that parents need to continuously educate children, especially minors, about the dangers of playing with matches.