On the Margins of the Seventh Summit of the Americas, held in Panama City from 10–11 April, the Hon. Dr Clarice Modeste-Curwen took the opportunity to hold several strategic bilateral meetings with counterparts from friendly countries.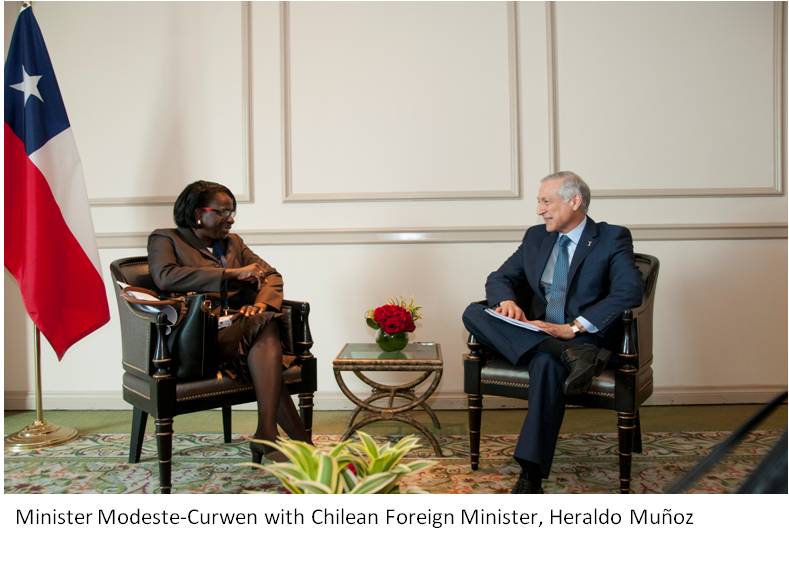 The recently appointed Foreign Minister met with her Chilean counterpart, His Excellency Heraldo Muñoz, and expressed her commitment to further strengthening ties with that emerging South American country on the eve of the 40th anniversary of diplomatic relations with Grenada.
Chile's Foreign Minister announced that his country has put aside US$1 million to fund projects in OECS Member States, through the United Nations Development Programme, news well received by Minister Modeste.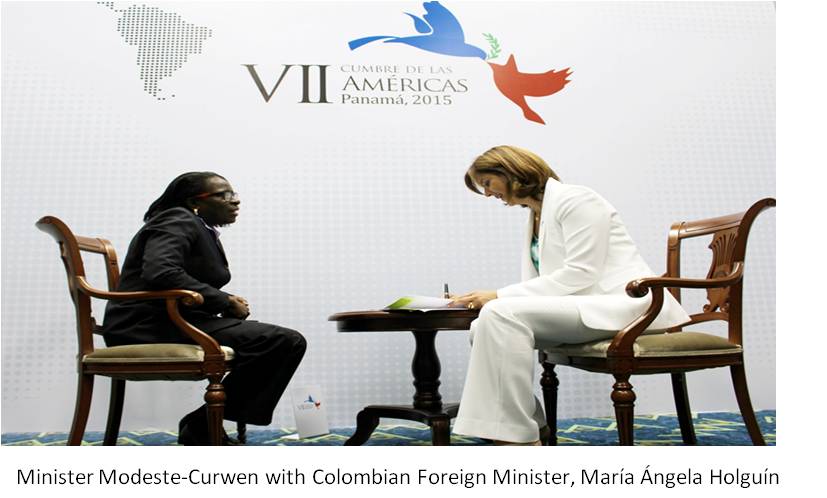 The Minister also met with the Vice-Minister for Foreign Affairs of Italy, His Excellency Mario Giro, with whom she held favourable talks regarding technical cooperation in heritage management and restoration, human resource development, and support for Grenada's application for a Schengen visa waiver.
In her final side-meeting of the two-day Summit, the Minister met with Her Excellency Angela Holguin, Foreign Minister of Colombia. The two Ministers reiterated the importance heritage restoration and management, and expressed interest in additional cooperation in agriculture and poverty reduction. The meeting culminated with the signing a Framework Technical Cooperation Agreement which aims to "consolidate the bilateral relations between the two countries."
GIS