GUT Credit Union Assists Sacred Heart RC School
Students at the Sacred Heart RC School in Tivoli no longer have to battle the elements of weather, and uneven muddy pathways, when going to use their bathroom facilities. The bathrooms are now more easily accessible with a covered, paved pathway connecting all the classroom buildings. This upgrade, valued at just over $26,000 was funded by the GUT Credit Union.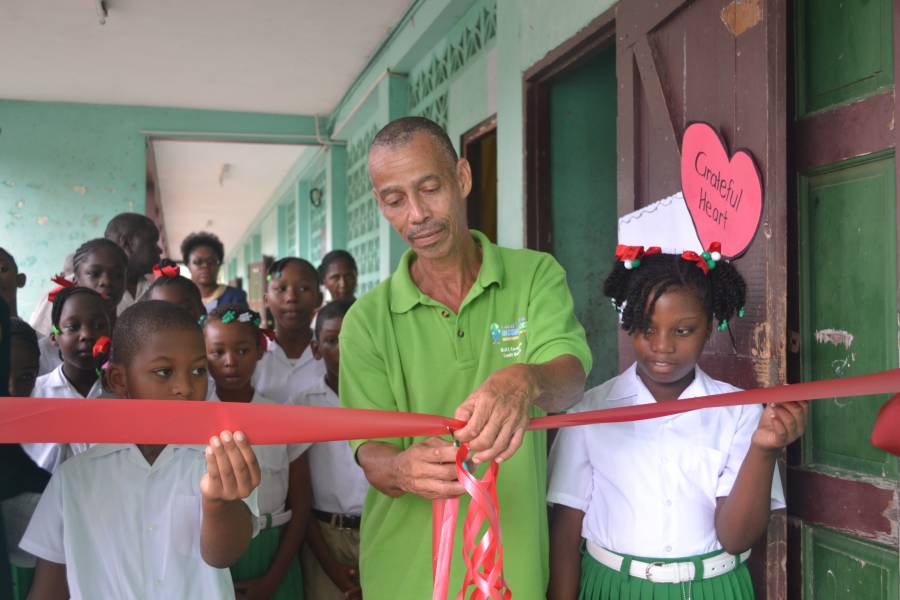 General Manager of the Credit Union, Samuel Britton, commented "We are happy to be of assistance in making the lives of these children much more comfortable at school. GUT Credit Union believes that the slightest positive influence has the potential to change a child's life." He noted that the Credit Union was doing its part in being a model citizen in communities across Grenada.

The Credit Union, which operates an office in the Tivoli community, supported this project as part of its community outreach initiative. The project stands as a reflection of the closely held Credit Union principle and theme for International Credit Union day of 'People helping people.'