GFA's Technical Director Placed on Suspension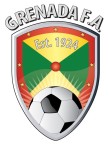 At a meeting of the Grenada Football Association's Executive Committee held on Tuesday, 27 October 2015, there was a unanimous decision taken by the Executive Members to have the Technical Director, Lester Smith suspended from duties as of 1 November 2015, until further notice. Smith will receive half pay at this time.
The Committee also took the decision to conduct an independent inquiry into allegations of forgery and falsification of documents by Mr Smith, whilst he held the post of Technical Director at the GFA.
GFA