Belair, Carriacou is the site selected to erect the sister isle's first-ever NaDMA Headquarters, thanks to contributions from the United States Government.
Recently, a government delegation led by Parliamentary Secretary for Carriacou and Petite Martinique Affairs Senator Norland Cox toured the site, accompanied by officials from the US Embassy.
The NaDMA Carriacou Headquarters, officials say, is a significant move toward improved disaster management and preparedness on the sister isles, considering that the only other disaster-related facility currently available is an Emergency Operation Centre at Petite Martinique.
Implementation Minister, Hon Emmalin Pierre shared her thoughts on the Carriacou development with the GIS.
"We have always found ways to look out for Carriacou and Disaster Management," said Minister Pierre. "Carriacou is not left behind and I'm really happy for the people of Carriacou."
US Charge D'Affaires Stephen Frahm said projects like these should always be undertaken with the islands in mind, as it allows for better response, coordination and collaboration.
"It is not just Grenada, its Grenada Carriacou and Petite Martinique, and by including Carriacou in this effort, it will allow for full collaboration for all the people of the sister isle."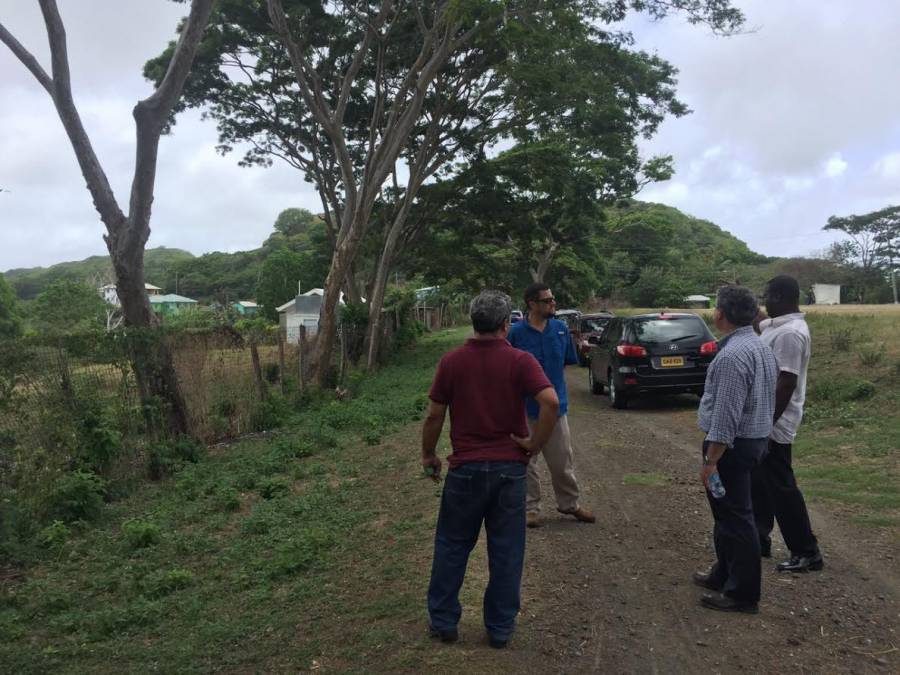 GIS