As the CatchAFyah Caribbean Feminist Network celebrates its first year it will be taking a strong anti-violence message to the blocks, board rooms and BlackBerries across the region, with its innovative Eye2Eye project.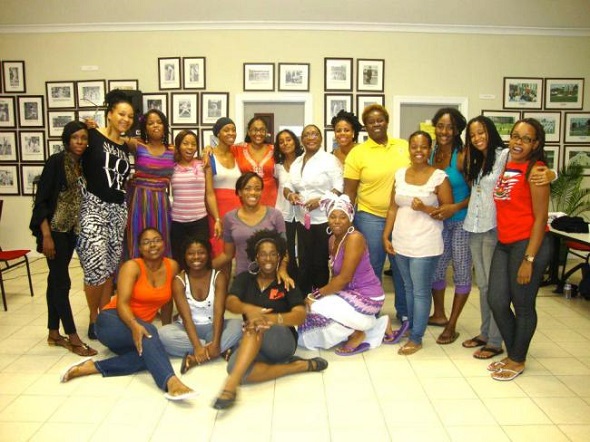 The Eye2Eye project will see the production of a regional campaign and activist toolkit to be used across communities and social and mainstream media in the region. Central to the campaign are infographics aimed at visualizing data and stories about gender-based violence.
Zahra Jacobs, the project's 27-year old Administrator from St. Kitts and Nevis, stated, "The aim of this project is to support the multiple and varied anti-violence efforts across the region by making accurate data about gender-based violence in the Caribbean available to both activists and the general public. It's time for a shift in the way we talk about violence against women and girls in the region. Gender-based violence is complex and multi-faceted. We want to show violence in its complexity and also demonstrate why gender equality is important for women and men, boys and girls."
The Eye2Eye project beat out hundreds of others from across the world to receive a grant from the FRIDA Young Feminist Fund. FRIDA funds feminist activism by young women and transgender persons across the globe. The 2013 grantees hail from Trinidad & Tobago, Brazil, Nicaragua, Mexico, Afghanistan, Kyrgyzstan, Slovenia, Romania, Burundi, Nigeria, Zimbabwe and Vietnam. Eye2Eye is the only multi-country project to receive funding.
The project will be launched on 25 November in all countries where the CatchAFyah Caribbean Feminist Network has membership and will be rolled out in the upcoming months. "The project is designed as one in which everyone can participate. CatchAFyah members will work with local activists to lead community projects and discussions informed by evidence and stories from the Caribbean. It is a project that can be scaled up and we welcome collaboration with women's and men's organisations, international organisations, community groups and churches," Jacobs noted.
CatchAFyah Caribbean Feminist Network comprises of over 25 feminist and LGBT rights advocates and organisations from the Antigua & Barbuda, Barbados, the Bahamas, Belize, Guyana, St. Vincent and the Grenadines, St. Kitts and Nevis, Grenada, St. Lucia, Jamaica, Trinidad & Tobago and Haiti.
NOW Grenada is not responsible for the opinions, statements or media content presented by contributors. In case of abuse, click here to report.