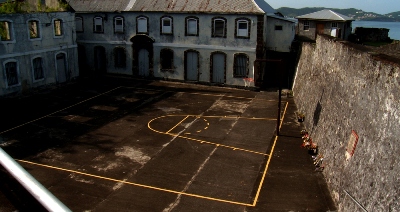 For the first time in 30 years, the National Celebrations Committee has organised a week of activities to commemorate the October 1983 atrocities which ended the island's revolution period and re-established democracy Government to the island.
The Highlight of the events will be remembering the death of former Prime Minister Maurice Bishop and others, with the official wreath laying in a ceremony on Fort George scheduled to start at 1:00 pm today Saturday, and the ringing of church bells and sirens at 1:05pm.
Besides the National Celebrations Committee events there are other private initiatives to Commemorate 19 October. These include a memorable service organised by the Martyrs Foundation scheduled to start at Fort George at 2:00 pm and a candlelight art display organised by artist Suelin Low Chew Tung. She has invited artists and interested persons to bring a candle in a glass jar with a new label — a word or phrase or image — to suit the occasion.
"At dusk the lighted candles will form a memorial to the ones lost on the Fort in 1983, the ones still unaccounted for and the ones who remain behind," she said.
"We tend to celebrate the 25th but there are at least two generations who may not know why we get the holiday in the first place. In the same way we light candles for our dead in November — on All Saints and All Souls nights — this event is a personal initiative — a way to pay respect to the souls lost and many still unaccounted for thirty years ago," she said.
At 6:00 pm "Forward Ever: The Killing of a Revolution" will be screened at Fort George. Directed by Bruce Paddington, this comprehensive, gripping and revealing documentary tells the story of the Grenada Revolution. The film features extensive, previously unseen file footage, as well as old and new interviews with many of the key players of the time.
Observing under the theme "Thirty Years of Peace and Stability — Bringing Families Together" other national activities will be a wreath laying for the US soldiers who died in Grenada when the USA military invaded the country, and a church service to give thanks to the US for restoring democracy on 25 October.
The week began Thursday 17 October with a history quiz in all schools and an exhibition of the Revolutionary period at the National Museum on 18 October.
Grenada Revolution period started on 13 March 1979 when Revolutionaries led by Maurice Bishop took over the administration of the country by bullets instead of by the ballots, and ended on 25 October 1983 when the US Military invaded the country because of internal conflicts within the Military Council which led to the killing of the of Bishop and the eventually collapse of the revolution.
by Linda Straker
NOW Grenada
is not responsible for the opinions, statements or media content presented by contributors. In case of abuse,
click here to report
.