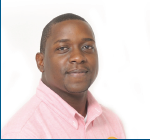 Ruel Edwards, Interim Chairman of the Grenada Beverage Alcoholic Alliance, says that the membership respects the Ministry of Education's school policy on the promotion, distribution and sale of alcoholic beverages at school-based events.
"We don't submit to selling alcoholic beverage to minors. It's against the law and its goes contrary to the code of ethics of the Alliance," said Edwards.
The Alliance is a collective grouping of alcohol beverage producers, distributors and marketers whose mission is to reduce alcohol-related harm through combating the misuse and abuse of alcohol products. The core objective is to promote the responsible distribution, sale and consumption of beverage alcohol products.
The Ministry of Education recently issued a warning to vendors informing them that the National School Policy on Drugs makes it a violation for alcohol to be sold on the compound of school events such as track and sports athletic meets.
The policy prohibits the sale, distribution and use of alcoholic beverages at school functions and the penalty for violators convicted under that act is a fine of three thousand dollars and imprisonment for three months for the first offence, and for the second or any subsequent offence, to a fine of five thousand dollars and imprisonment for six months.
Calling for adults to understand the wider benefit of effectively enforcing the policy and the law as it relates to minor and the sales and distribution of alcohol, Edwards said that though it may be a sensitive issue, people should respect the policy as it is in the best interest of the young people.
"Our membership, I know will abide with the policy. You see, we have members who are involved in both the non alcohol and alcoholic beverages, and I am certain that you will not see alcoholic beverage promotions at school based events," he said.
NOW Grenada
is not responsible for the opinions, statements or media content presented by contributors. In case of abuse,
click here to report
.