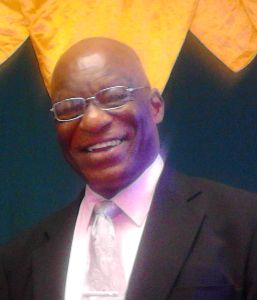 Dr Francis Alexis, Chairman of the Constitution Reform Advisory Committee, wants all political parties to join forces and undertake initiatives that will educate supporters and all persons of voting age about the purpose of the Constitution Reform project.
"There is need to have that enabling environment for the project to achieve its goal. We cannot have an enabling environment if there is contention in the atmosphere. I therefore urge all concerned to hold fire during that period," said Dr Alexis who once served as Attorney-General.
"Don't tell me that they are so thirsty that they can hold fire for one year," he said while calling for a constitution reform peace treaty to be adopted by all political parties. "It's only for one year, so cease fire," he said while explaining that the project is expected to be concluded by the end of 2014.
"In the end, it's not the Committee who will decide but the people who will vote in the referendum, and people can only make the best choice when they have a good understanding about the entire issue," he said. An amendment to the constitution can only be achieved if in a public vote, no less than two-thirds are in favour of the amendment.
The Committee comprises a broad cross section of stakeholders, including the two major political parties on the island, the legal fraternity, the church and business communities, as well as youth.
In an effort to educate the general population on the constitution reform initiative, the Committee has embarked on a series of consultations. Dr Alexis said that in order to ensure that as many persons as possible contribute to the reform suggestions, the Committee has split itself into two groups, with the Chairman heading the Eastern zone; and Ruggles Ferguson who represents the OECS bar on the Committee, heading the Western zone.
"What we will see happening that on any given night there can be two consultations in different venues, but when we go to Carriacou the entire team will be in attendance," he said.
The Tivoli Roman Catholic School is the venue for the first in a series of public consultations to be undertaken by the Constitution Reform Advisory Committee as it seeks to educate the general public about the its work and heighten the awareness about the Constitution Reform initiative.
Presentations will be made by members of the Constitution Reform Advisory Committee, including Chairman, Dr Francis Alexis; Focal Point in the Ministry of Legal Affairs Mr. Robert Branch and other members of the Committee.
In her throne speech during the ceremonial opening of the second session of the ninth Parliament, Governor-General Dame Cécile La Grenade promised that constitution reform is high on the agenda.
NOW Grenada
is not responsible for the opinions, statements or media content presented by contributors. In case of abuse,
click here to report
.