Small ruminant farmers on Carriacou have benefited from a seminar organised by the Agricultural Division of the Ministry of Carriacou and Petite Martinique Affairs, in collaboration with the School of Veterinary Medicine at St George's University (SGU), Grenada.
The seminar — part of a state-wide initiative — was held on Friday 4 April, the first time such a seminar has been held in Carriacou.
Assistant Professor, School of Veterinary Medicine at SGU, Wayne Sylvester, said that the seminar will equip farmers with improved knowledge, and better farm management skills, which will maximise profits and also allow them to see their farming as a full-time business rather than part-time.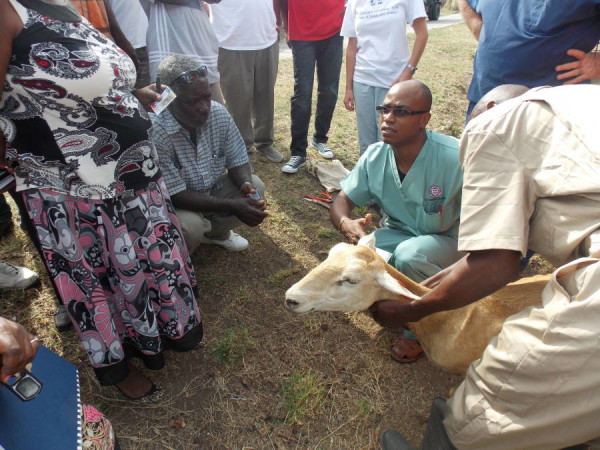 In concluding the day's activity, farmers were engaged in a hands-on training session at the Limlair Farm, to experience practical work. Sylvester said that while farmers who were unable to attend the day's event have missed the hands-on training, booklets with small ruminants farming techniques can be obtained at the Ministry.
Source: Ministry of Carriacou and Petite Martinique Affairs
NOW Grenada is not responsible for the opinions, statements or media content presented by contributors. In case of abuse, click here to report.