Just four months after the entity became operational, the Grenada Tourism Authority (GTA) will soon have to appoint new faces to its Marketing Department. It has "parted company" with Head of Marketing, Sheldon Keens-Douglas, and Senior Marketing Executive, Marcus Christopher.
Reports are they are no longer associated with the GTA, whose director is former Tourism Minister of Barbados, Rudy Grant. Multiple efforts on Wednesday 30 April, to speak with Grant to about this development were unsuccessful, with no return call up to the time of writing this story on Thursday 1 May.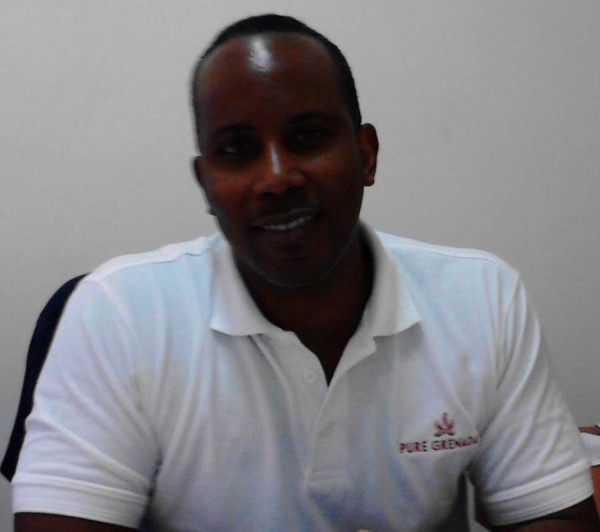 Last Monday evening, Keens-Douglas, who attended the official opening of Sandals LaSource in his GTA capacity, said that he preferred not to comment on the matter. Christopher said that he was disheartened that he was no longer required, despite his youthful ambition and recognised high potential. "However, ultimately our nation must have confidence in the autonomy given to the CEO of the Grenada Tourism Authority, and trust his judgement," he said, without disclosing the reason provided to him for the termination.
Thanking the Authority for the opportunity that was afforded to him over the last few months in the area of marketing, Christopher said that the GTA is a young organisation entrusted with marketing Grenada. He wished the entire GTA team success in all their challenges ahead.
The Grenada Tourism Authority is a corporate body, to which Section 49 of the Interpretation and General Provisions Act applies. According to the legislation establishing the Authority, its powers and duties are:
(a) to develop all aspects of the tourist industry of Grenada and to promote its efficiency;
(b) to make all such enquiries and to collect such information as may be deemed necessary for the purpose of carrying out their duties under this Act
(c) to adopt all such measures as, in the opinion of the Authority, may be necessary for promoting and thoroughly advertising Grenada as a tourist resort, and for the purpose of materially facilitating and increasing the tourist traffic to Grenada;
(d) for all or any such purposes to appoint any person or agent as the Authority may deem necessary and to arrange for the remuneration of the same either by salary, commission or otherwise as the Authority may think proper;
(e) to accept from any hotel, development or transportation company any contribution for all or any of the purposes of this Act, and to administer the same either solely or by joint arrangement with any such hotel, development or transportation company
(f) to enter into and make such contract or contracts as the Authority may deem necessary for all or any of the purposes of this Act;
(g) to promote and secure such increased shipping and airline facilities as will tend to increase tourist traffic in Grenada;
(h) to secure the most favourable arrangements for the entry of tourists in Grenada;
(i) to encourage and be responsible for the development of products inclusive of amenities and facilities necessary for the proper enjoyment of Grenada as a tourist destination
(j) to encourage linkages between the tourism sector and the indigenous industries in Grenada
(k) to register, license and classify tourist accommodation or tourism enterprise according to the standard of amenities provided
(l) to acquire by lease, purchase, gift, or other lawful means and to hold in its name for its use and control both real and personal property as tourist sites for the development of the tourist sector;
(m) to register and classify restaurants catering primarily to tourists, according to the standard of cuisine and amenities provided
(n) to register and regulate such forms of service for tourists as the Authority determines;
(o) to provide advice and recommendations to the Minister concerning Tourism in Grenada;
(p) to actively pursue tourism investment for the sector inclusive of foreign direct investment;
(q) to undertake such research, experiments and operations as may appear to them to be necessary to improve the basis of the industry and to control and eliminate any undesirable factors that may affect it
(r) to encourage by such measures as may be required by or under this Act the attainment and maintenance of integrity and the highest standards of service by persons who offer goods or services to tourist; and
(s) generally to take all such measures as the Authority may deem likely to carry out most effectively the objects of this Act.
The GTA officially became functional as of 1 January 2014. Before its formation, the marketing and promotions of Grenada's tourism product was done by the Grenada Board of Tourism which became obsolete as of 31 December 2013.
By Linda Straker
NOW Grenada is not responsible for the opinions, statements or media content presented by contributors. In case of abuse, click here to report.