Celebrating its 5th Anniversary, The Sandals Foundation, the official philanthropic arm of Sandals Resorts International (SRI), has announced a 3-year premiere partnership with NBA Champion Dwyane Wade, and his charitable organisation, Wade's World Foundation. Together, the two non-profit foundations will launch programmes and initiatives to benefit youth in underserved communities in the Caribbean and Miami.
Adam Stewart, President of The Sandals Foundation and CEO of Sandals Resorts International, proudly takes this step towards fulfilling his commitment to "changing lives, shaping futures, and uplifting spirits" throughout the Caribbean. It is both Stewart's mission and passion to elevate youth development in this region. This passion is shared by NBA Champion and Team USA Olympic Gold medalist, Dwyane Wade, who founded Wade's World Foundation (WWF) in 2003 to highlight the education of youth, literacy, health and fatherhood.
"We couldn't think of a more perfect partner for our foundation than Dwyane Wade," said Adam Stewart, President of the Sandals Foundation. "His commitment to changing the game, both on and off the court, is iconic. We know that working together we can make a real difference by implementing programs that will have a positive effect amongst children and within the community."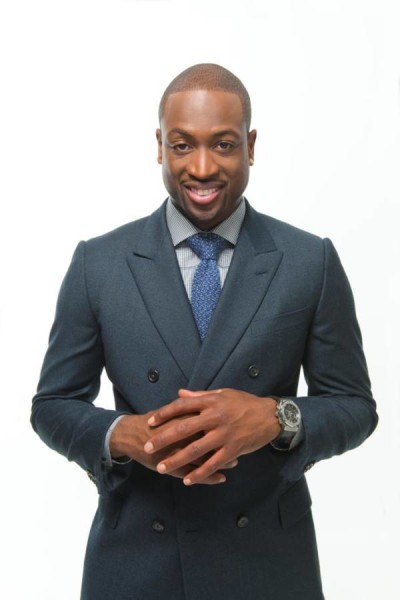 Commenting about the collaboration with the Sandals Foundation, Dwyane Wade said, "This partnership was a natural fit for my Wade's World Foundation as we both share the same mission to provide today's youth with the building blocks for success. I look forward to extending our reach internationally to make a positive impact in the lives of children."
The partnership's first collaboration, Game Changer, will give underserved youth access to planned sports, recreation, healthy lifestyles and family engagement as well as and activities including new camps, afterschool training and coaching sessions. The programme is set to debut later this summer.
The Sandals Foundation funds projects in three core areas: education, community and the environment. One hundred percent of the monies contributed by the general public to the Sandals Foundation go directly to programmes benefiting the Caribbean community.
The mission of Wade's World Foundation is to help inspire and provide support to community-based organisations that promote education, health and social skills for kids in at-risk situations so they have the necessary tools they need to leave a positive footprint within their community and succeed in their life experiences. For more information or to donate to the Sandals Foundation's Game Changers programme, please visit www.sandalsfoundation.org. To learn more about Wade's World Foundation, please visit wadesworldfoundation.org
NOW Grenada is not responsible for the opinions, statements or media content presented by contributors. In case of abuse, click here to report.