To encourage local bands to write original songs, Alliance Française de la Grenade recently sponsored 'Live… on the Beach', an initiative of the newly founded non-profit organisation 'Music & Beyond'. The event was held yesterday, Sunday at Le Phare Bleu Marina & Boutique Hotel, located in Calvigny Bay.
Spice Rock, Sonika and Altitude, Soul Deep, Tammy Baldeo and The Cosmos, and Sabrina & the navigators each played a set of 30 minutes including one original song which was judged by 3 judges. The band with the best song was awarded to Spice Rock.
Haitian artist Prensnelo took in the scene at La Phare Bleu, and said that, "For me, Spice Rock played like any big famous compaband in the Caribbean. They reminded me of Tabou Combo and Boukman Experience. Those bands, when they play, they play. You get your money's worth."
"Spice Rock vibrated La Phare Bleu last night. After their victory, the public demanded encores and did not want them to leave the stage. Spice Rock(ed) Marley's 'One Love'. I think Bob was laughing and smiling where he is, to hear that sweet voice from Grenada."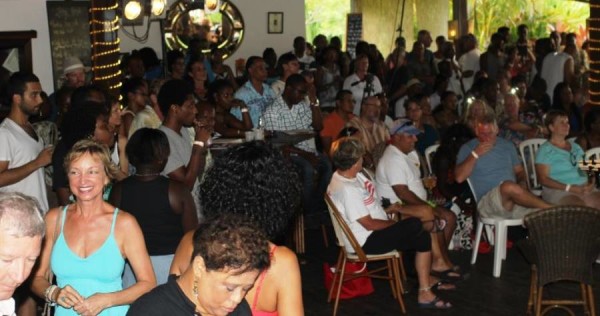 NG
NOW Grenada is not responsible for the opinions, statements or media content presented by contributors. In case of abuse, click here to report.