A six-member team left Grenada on Wednesday 13 August to compete at the International Karate Daigaku's 11th Caribbean Karate Championships, held at the Cascadia Hotel, Port of Spain, Trinidad, from 15–17 August.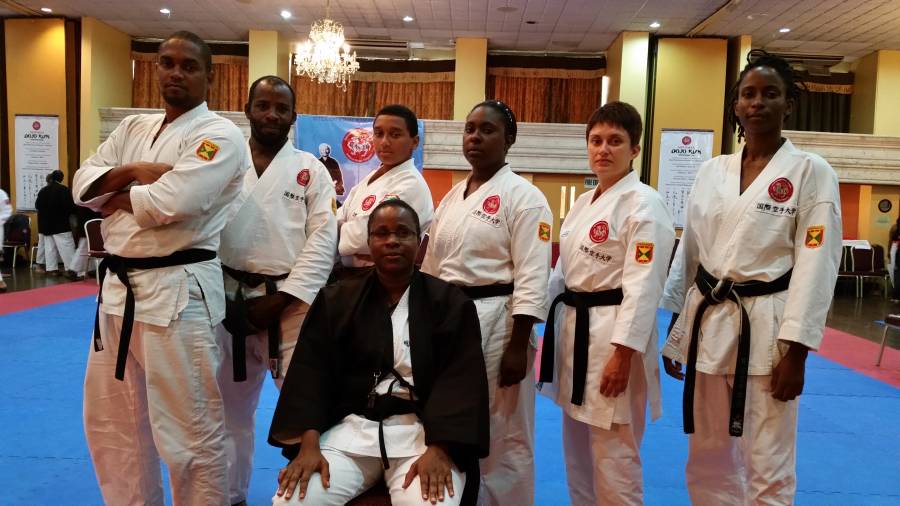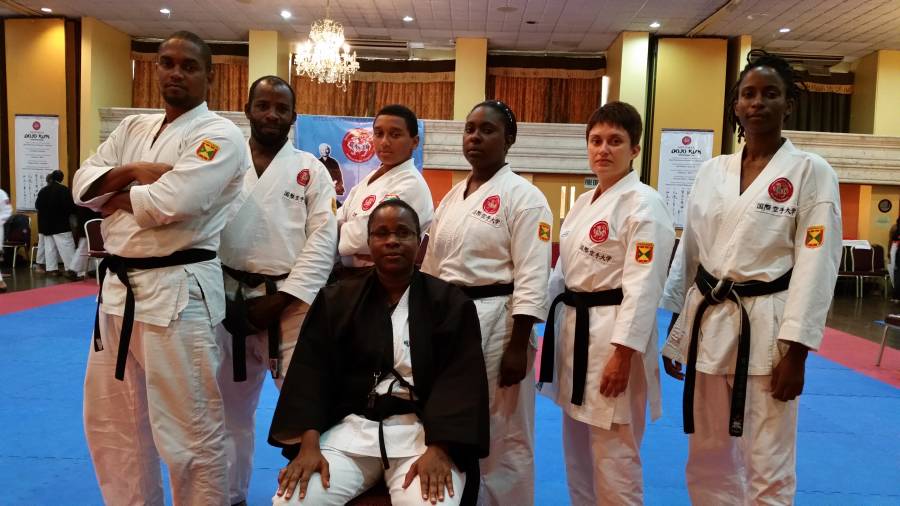 In the men's adult division, Tisagh Chase performed well, making the finals in both the men's individual kata and kumite (sparring) competitions. However, due to a shoulder injury, he was unable to compete at his best in the finals on Sunday. Byron George performed commendably and the youngest team member, Christian Chow Chung, improved on his last year's performance making the semifinals in both the kata and kumite events in a highly contested youth division.
The ladies team turned in its most outstanding performance in years, copping medals in all team events. The team of Racquel Ratoo, Adanna Moore and Anya Chow Chung, secured bronze medals in the team kata, kumite and bunkai events, and after a highly impactful enbu demonstration which drew cheers from spectators, secured the silver medal.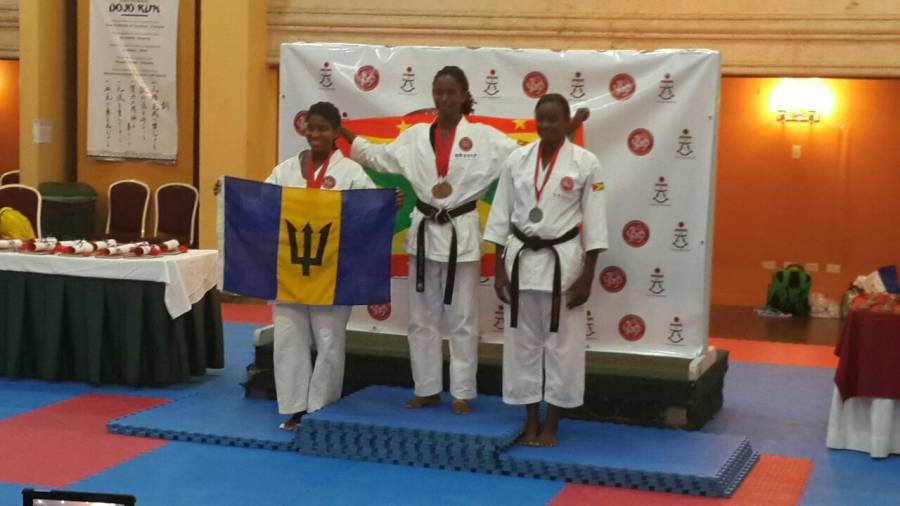 The highlight of the tournament for team Grenada came on Sunday where Adanna Moore, after several rounds of tough fighting, earned the coveted gold medal for the ladies individual adult kumite competition, ousting two–time gold medalist Natalie Gibson of Guyana who had to settle for the silver.
After a unanimous vote from team members, Byron George was awarded the special Dojo Kun prize for Grenada as it was felt that he most embodied the principles of karate-do and the precepts of the Dojo Kun oath.
Team Manager, Marc Chow Chung, commented, "the tournament was well organised and well attended by nine teams from seven countries including Jamaica, Guyana, St. Lucia, Barbados, St. Vincent, Trinidad and Tobago and Grenada. The standard of the tournament and level of competition was very high but team Grenada maintained its focus throughout the various events resulting in its outstanding performance after months of preparation. Though our team was relatively small our presence was most certainly felt."
Chief Instructor for the Grenada Shotokan Karate Association in Grenada, Sensei Claudette Joseph, commented, "team Grenada is so happy to have done our country proud. We must and will continue to reach higher as we try everyday to live by the precepts of the Dojo Kun. Congrats to the organisers and all the teams. It was nice to be among our karate family once more!"
Team Grenada returns on August 21st after its attendance at a special post tournament training camp. Training for the GSKA takes place on Mondays and Wednesdays at the Grenada Trade Centre at 5 pm.
NOW Grenada
is not responsible for the opinions, statements or media content presented by contributors. In case of abuse,
click here to report
.