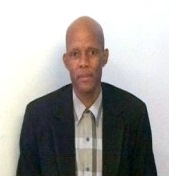 Achieving best practices in environmental sustainability through environmental education.
Introduction
There is a growing recognition at many levels of society of the need for better and more extensive environmental education, in order to meet the goals of sustainable development. To this end, more effort is needed to achieve a closer cooperation among government and non-government agencies, interests groups, businesses, the media and local communities. In other words, a collaborative framework is required to facilitate research on environmental problems, disseminate educational material on such problems, encourage public participation in environmental programmes aimed at solving and preventing those problems, and most importantly, to monitor and evaluate the outcomes of these programmes.
The World Commission on Environment and Development, in 1987, defined sustainable development in the publication 'Our Common Future', as "Development that meets the needs of the present without compromising the ability of future generations to meet their own needs." Education, which includes the formal and informal transfer of knowledge and technical information, allows human beings and their societies to reach their fullest potential while educating them to achieve Sustainable Development demands, by providing them with the skills, perspectives, values and knowledge necessary to work and live in a sustainable manner.
Meaning Of Environmental Education
Environmental education has been defined as, "A process aimed at developing a world population that is aware of and concerned about the total environment and its associated problems, a population which has the knowledge, attitudes, motivation, commitment and skills to work individually and collectively towards solutions of current problems and the prevention of new ones." (Stapp and Cox, 1979). This definition suggests that an inherent principle of environmental education is being actively involved in its respective awareness and concerns. Consequently, the following characteristics of environmental education have been identified by Stapp and Cox:
It responds to real environmental problems/issues;
It is holistic and interdisciplinary;
It is based on values and evaluation of alternatives;
It involves problem solving with active participation;
It is life long – from infancy to old age;
It is formal and informal (school and community based).
Environmental education is therefore not a form of education, but rather "an essential dimension of basic education, focused on a sphere of interaction that lies at the root of personal and social development." (UNESCO, 2002). This sphere of interaction includes three closely linked spheres of interactions: interaction with oneself (construction of one's identity), interaction with others (construction of human relationships), and interaction with the non-human world (natural environment). (UNESCO, 2002).
Indeed, environmental education enables us to appreciate and respect the close link of our identity, with those of other living organisms. Furthermore, it creates in us the need to demonstrate responsible consumption, distribution, and conservation of natural resources. Most importantly, environmental education aims to develop a philosophy of prevention of environmental problems, as a basis for the sustainable development of this whole planet, earth.
Constraints On Environmental Education
Despite the constructive, holistic and preventive nature of environmental education, it is faced with a number of constraints that could compromise its overall objectives. Because environmental education focuses on root causes of environmental issues/problems, and demands real responses to them, it is often seen as a threat to human development, in terms of sustained economic growth. Environmental education challenges the dominant world egocentric paradigm, that the environment is important due to its contribution of abundant resources for human exploitation. Environmental education proposes a paradigm shift to an ecocentric view that acknowledges the inherent and intrinsic worth of the environment, beyond its necessity for human use.
Environmental education recognises the unique relationship among the economy, society and the environment. Because of its interventionist and activist orientation, exploitative interests groups who view the economy as a separate and dominant entity resist meaningful consensus on sustainable development. Unfortunately, environmental education is "reduced to a mere instrument in the service of sustainable development" (UNESCO, 2002). While environmental education contributes to the sustainable development of societies, it main focus is promoting an ethics of responsibility that is recognised and valued globally.
The holistic and interdisciplinary characteristic of environmental education requires its promotion across all curricula. This can be achieved by reviewing national education policies and reorienting formal education systems (UNESCO, 2003). In some cases, however, this may involve course restructuring and may be seen by administrators as giving environmental educators the opportunity to dominate the curricula with their activist environmental agenda. Because of the above wide-ranging and in-depth characteristic, environmental education is indeed difficult to carry out. Consensus-building poses a real challenge with so many actors: schools, firms, community organisations, and national parks, to mention a few.
Admittedly, environmental education is one of the means for simulating a positive perception of the environment, especially for the younger generation. It will, in the long term, generate responsible behaviour from individuals, enterprises, and communities, leading to the protection and enhancement of the environment (Lohani, 1984). This is, however, a difficult process, because "trying to solve an environmental problem by providing information in the hope of changing attitudes and creating desired behaviours, has little chance of widespread success" (Ericksen, 1978b:182). People tend to have their own predisposition or value behaviour.
Environmental Education: The New Zealand Experience
From 1996, the Government of New Zealand has adopted a national strategy on environmental education. The Ministry for the Environment published a discussion document entitled 'Learning to Care for Our Environment', in 1998. The main focus was to develop partnerships between all sectors involved in environmental education. To ensure that the school curriculum responded to the commitment made by the Government, the Ministry of Education, produced a document called 'Guidelines for Environmental Education in New Zealand's schools', which was sent to all schools in September, 1999. These documents show how environmental education can be undertaken within each of the seven learning areas of the New Zealand's curriculum framework at primary and secondary levels. Furthermore, a national programme called 'Environmental Responsibility in Tertiary Institutions' was developed to promote environmental education across all curricula, encourage sustainability in research programmes, and report on the annual environmental performance. (Treeby, B. 2001).
'The Guidelines for Environmental Education in New Zealand's Schools' and 'Learning to Care for Our Environment' do not add to the curriculum requirements of schools but are designed to assist teachers, where opportunities exist within national curriculum statements, to plan and provide education about, for and within the environment. This three-fold approach is called education with the head, hand, and heart. Consequently, "It is an experience, an involvement, through which people have the opportunity not only to gain a theoretical understanding of the environment, but also to form an emotional attachment with the world of which they are part." (Treeby, B., 2001). This approach also empowers people to personally take action, to increase their guardianship of the environment.
New Zealand has also demonstrated leadership in non-formal environmental education. Local city councils promote better environmental performance by their ratepayers, especially in the area of waste management options. The staff at waste management units is always willing to accommodate the demands for environmental education tours. School children and adults are given practical demonstrations, encouraging them to reduce, reuse, and recycle waste. The Hamilton City Council promotes environmental education in schools through its Eviroschools Programme. This programme aims to integrate environmental education in the whole of school life and create learning opportunities by working towards a healthy, peaceful and sustainable environment. Another example of non-formal education is provided by Environment Waikato, a major local government organisation. This organisation is involved in the practical development of teachers, through hands-on resource management programmes. (Treeby, B., 2001).
It is very important to note the traditional indigenous Maori knowledge is an integral part of New Zealand environmental education. Maori traditional ecological knowledge is very rich in environmental education. The local elders are engaged in traditional ecological knowledge initiatives such as the recording of local knowledge that promote their environmental ethics.
Bibliography
Ericksen, N. J., 1978: Environmental Perception in Planning: Retrospect and Prospect. In J. N. Ericksen (ed) Environmental Planning in New Zealand. Environmental Studies Unit, University of Waikato, New Zealand.
Lohani, B. N., 1984. Environmental Quality Management. South Asian Publishers, New Delhi.
Stapp and Cox 1997: Environmental Education Activities manual. In Ecopolitics 111. Proceedings of a conference held at the University of Waikato, Hamilton, New Zealand, September, 1988.
Treeby, Bruce: Environmental Education The New Zealand Experience. The Open Polytechnic of New Zealand; Working Papers, October 2001.
UNESCO, 2002: Connect: International Science, Technology, and Environmental Education Newsletter. Volume xxvill, No. 1-2, 2002.
UNESCO, 2003. Connect: The International Decade of Education for Sustainable Development. Volume xxvilll, No. 1-2, 2003.
NOW Grenada
is not responsible for the opinions, statements or media content presented by contributors. In case of abuse,
click here to report
.