The desire to bring a new form of television entertainment to the Grenadian television viewers has resulted in two young men coming together to establish and develop a programme that will see many contesting for prizes as participants in "challenges."
Called "Greenz Elite," the programme will be independently produced by Midas Production. Its concept is similar to popular USA based challenge programmes such as "Wipe Out" or "Fear Factor" and the content will be shot at various locations throughout the island. The pilot has already been shot, but the actual airing will begin in January 2015.
"There is two objectives of the challenges. One is to showcase the natural beauty of the island and secondly to use these attractions for entertainment purposes," said Donald Thomas. He explained that contestants will first have to submit an application expressing a willingness to participate in show.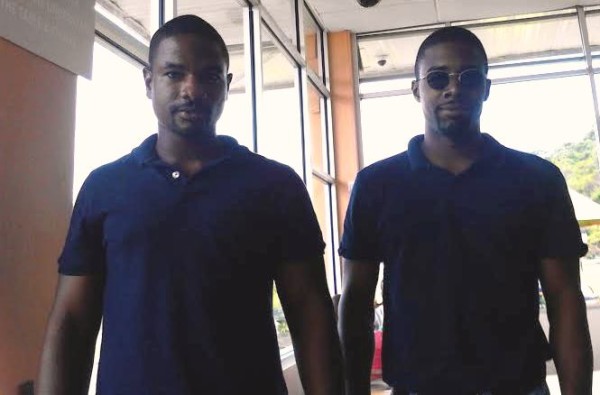 Dwayne Clement, one of the master thinkers behind the initiative said that the idea was born out of the fact that there is a small amount of local content on television. "We are served with a large amount of content outside of this region, and I saw no reason why similar initiatives cannot be developed locally," he said.
Admitting that since embarking on realising that dream, it's been a challenge in getting the pilot done, both Clement and Thomas believe that there is need for more to be invested in that sector of the creative industries, as it can lead to real jobs tapping into new opportunities especially for young people.
"At present, we have a team of 12 persons who worked on the pilot episode. Just imagine how much more can be employed in that sector with the proper structure," he said, explaining that sourcing funds through sponsors and partnerships are proving to be more difficult than expected.
"But we are not giving up, we are pressing forward and very early in the new year this dream will be realised. We are certain that it will be accepted among the television viewers," both Thomas and Clement said.
By Linda Straker
NOW Grenada
is not responsible for the opinions, statements or media content presented by contributors. In case of abuse,
click here to report
.