By the end of this year, the Parliament of Grenada is expected to approve the last two pieces of legislation that will bring significant changes to the format employed by Government when it comes to accounting for public finances.
"Already approved is the Public Finance Management Law which will soon be gazetted and then go into effect, but before the year is complete, we expect that the Parliament will also approve the Fiscal Responsibility and Public Debt Management Bills," said Permanent Secretary in the Ministry of Finance, Timothy Antoine.
During a session on Thursday where members of the public were invited to a briefing on the proposed Fiscal Responsibility legislation, Antoine explained that the laws are measures that will ensure that the gains of the Home Grown Structural Adjustment Programme (HGSAP) are not reversed when it comes to an end in 2016.
Under the Homegrown Programme and the Letter of Intent signed with the International Monetary Fund, the Government of Grenada intends to seek parliamentary approval for fiscal responsibility legislation. The key focus is on expenditure control.
"These laws will actually go into effect following the Home Grown Programme but we have to approved them now to ensure that when the programme ends that there is continuity, that there is not a break and people wondering whether we will go back to old ways or adopt a new format, once those laws are into effect they will be become the new order of doing things in Government," Antoine said.
"What you will have is a change in the way things are done," said Fiscal Rules Expert Steven Symansky, one of two persons from the IMF assisting Grenada with developing the Fiscal Responsibility legislation.
The other team member is Elsie P Addo Awadzi, Senior Counsel, Legal Department, IMF who explained that the approval and implementation of these legislations in Grenada will be welcomed by donors and creditors, because the regulations take action to show transparency and accountability for Government finances.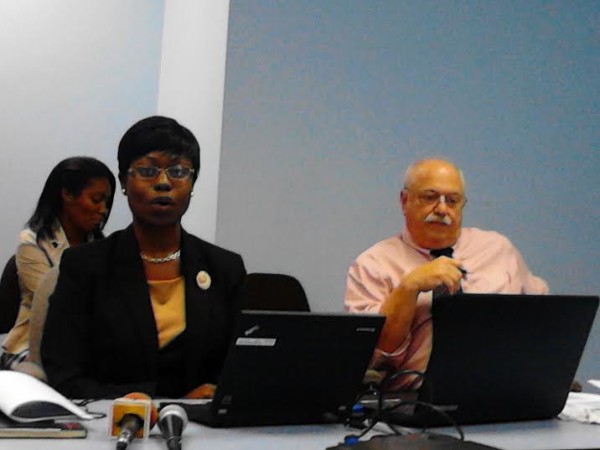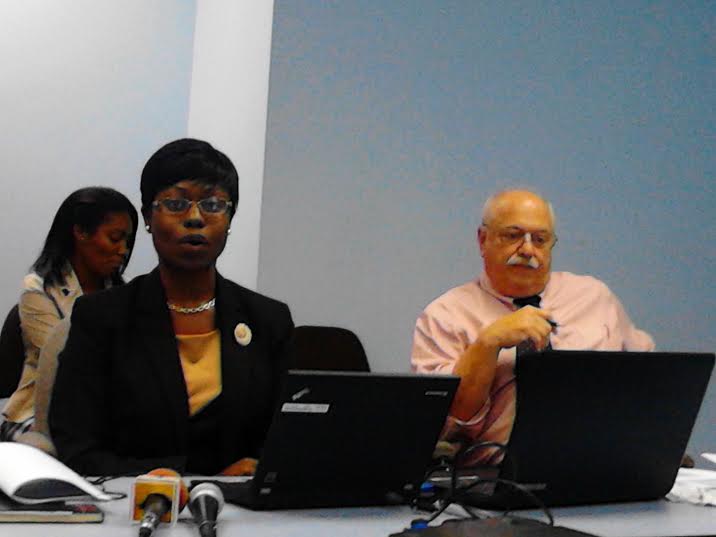 The Public Finance Management legislation which was among the final Bills to be approved during the last session of the second session of the Ninth Parliament prorogued earlier in the month, mandates that the Minister of Finance present a midyear review to the Parliament and that budget presentations include a fiscal risk statement of the Government.
The proposed Fiscal Responsibility legislation which will be forwarded to Ministry of Legal Affairs which recommends that among other things that there be forward thinking negotiations with regards to salary increases, and any increase should not be beyond 2% expenditure of projected growth.
By Linda Straker
NOW Grenada
is not responsible for the opinions, statements or media content presented by contributors. In case of abuse,
click here to report
.