The Grenada Hotel and Tourism Association (GHTA) recently announced the launch of the 2nd Pure Grenada Nutmeg and Spice Festival, a nationwide celebration of agricultural, culinary and artistic history of the 'Isle of Spice.'
This festival, one of the unique calendars of events in the Caribbean, begins 22 November, and involves 2 weeks of islandwide activities including competitions, exhibitions, culinary displays and community activities.
While the GHTA will spearhead this event, a host of public and private sector companies, organisations and individuals will be helping to make this truly memorable. Restaurants and hotels across the island will compete for the most original nutmeg and spice menus, while school children will vie with each other to create paintings, poems and jingles that best represent the spicy history of the island.
Tour operators will organise special tours to nutmeg and spice plantations, and a Spice Hash (a weekly run/walk) to start and conclude at the Sunset City Monthly Food Festival in St Mark, is planned. Additionally, the monthly Mt Moritz Breakfast will offer the opportunity to partake of a typical Caribbean breakfast while being entertained by live music.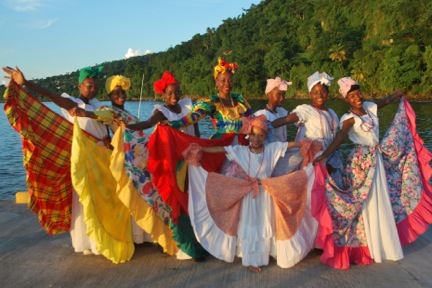 This year's event will include a Nutmeg Wellness Day, where spa and wellness operators across the island will demonstrate the importance of spices to their industry. Fashion designers from across the Caribbean will compete to design original nutmeg and spice inspired garments highlighted by local models at a beachside fashion event, to be followed by a concert, the Nutmeg Jam.
Nutmeg farmers from across the country will also be honoured for the role they have played in building the Grenada economy at an award ceremony to be held at the Taste of St David's Food Festival. This village fete and cricket match will act as a showcase for new and traditional spicy foods, including the launch of Grenada's first Nutmeg Beer, and a new Nutmeg Chocolate by the famous Grenada Chocolate Company.
A bartender's competition will determine who will create the most exciting spicy cocktail. Come and find out! The grand finale will be yachts competing in the Royal Ocean Racing Club's famous transatlantic race crossing the finish line in Grenada.
For more information about this action packed fortnight, please visit http://puregrenadanutmeg.com
NOW Grenada
is not responsible for the opinions, statements or media content presented by contributors. In case of abuse,
click here to report
.