This Saturday, 29 November, 6:30 pm at Marryshow House Theatre. Only $10
A Little Sweetness is about young people in relationships and how they deal with love and betrayal.
The Card Game (done as a dramatic reading) is about four best friends who get together every Saturday to play cards — but this Saturday it takes a different turn when they start to discuss equality of women and relationships.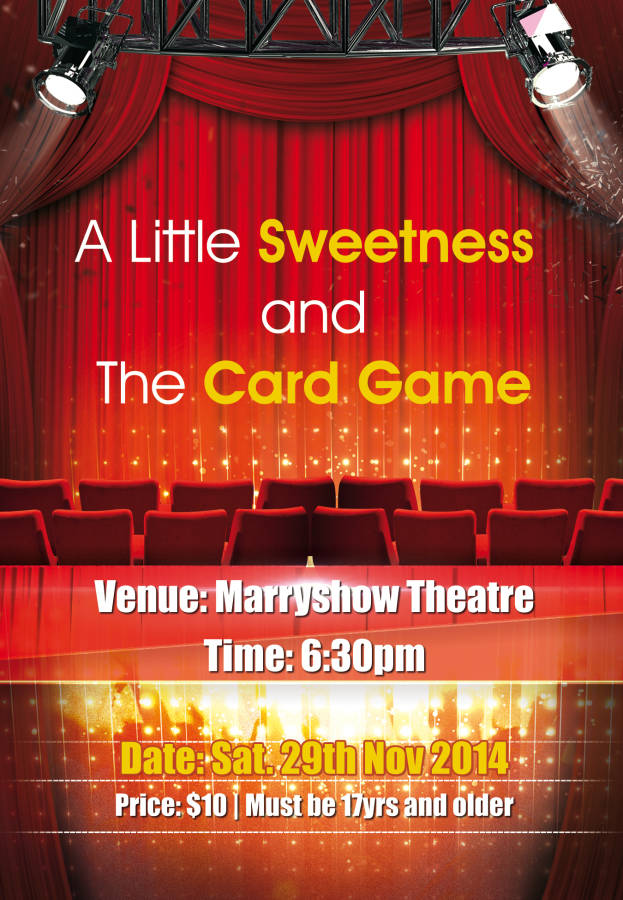 Each play is about 35 minutes long. It's going to be an exciting evening!
There will be a panel discussion after the plays.
Please support this effort — we must bring these issues to the forefront.