The T A. Marryshow Community College opened a new wing of the St George's campus thanks to funding from the Organization of the Petroleum Exporting Countries (OPEC), on 10 December 2014, at an official opening ceremony, at the St George's campus.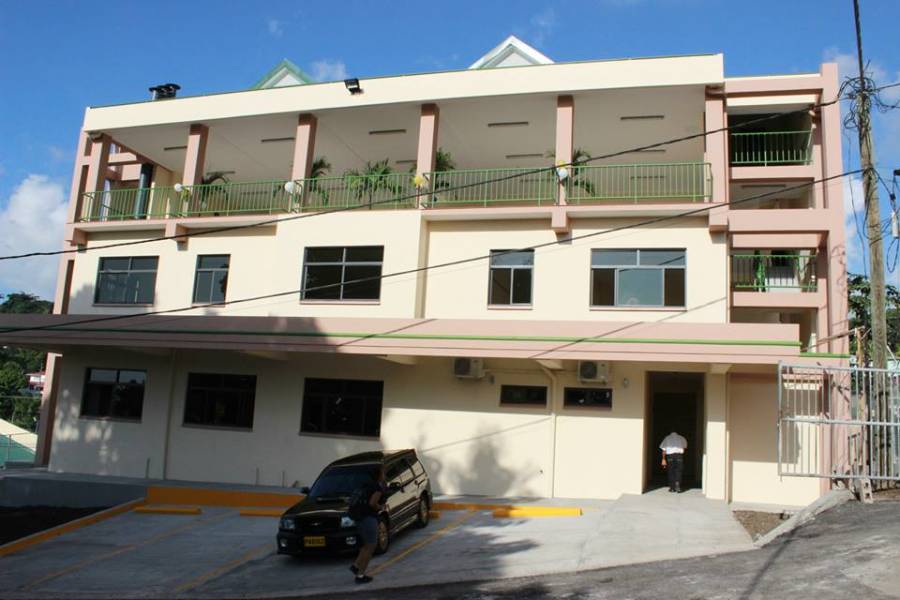 Minister for Education and Human Resource Development–Hon. Anthony Boatswain, highlighted the importance of the occasion and said, "this project is in keeping with government's stated policy of placing greater emphasis on science and technology, as well as technical and vocational education and training, in ensuring economic and social transformation, job creation and international competitiveness."
Boatswain also applauded TAMCC for its efforts in mobilizing additional financial resources for the school and thanked several of its partners, including Republic Bank, The People's Republic of China and the European Union.
The new wing is located close to the Grenada Boys Secondary School's western entrance, and in close proximity to other TAMCC campus buildings.
The scope of works included the completion of a reinforced, concrete three-floor structure, laboratories, 6 classrooms, offices, staffroom facilities including a kitchen area, restroom facilities, several storage areas, water storage and supply system, a waste water treatment plant, a fire fighting and fire alarm system, heavy-duty chemical fume extractors, air conditioning units and a car park, all of which are now ready for use.
Mr Dave Doekharan, the consultant for VIKAB Engineering Company, said "this building was designed with safety and comfort in mind and, most importantly, to withstand whatever Mother Nature has to throw at it."
This project falls under the Ministry of Education and Human Resource Development's portfolio of projects, as part of the Grenada School Rehabilitation Project, and was funded by the OPEC fund for International Development (OFID). The total cost of the project was $5,298,028.34.
Work commenced on the building on 14 April 2014, and was completed in early December 2014, by Creative Design and Building Construction Ltd.
Acting Principal of TAMCC, Dr Jeffrey Britton, extended his thanks to the many stakeholders involved in the project, including the government of Grenada; OFID; the Ministry of Education and Human Resource Development, with special mention of the assistance given by the Project Coordination Unit of that ministry; VIKAB Engineering; Creative Design and Building Construction Ltd., Mr Gabriel Henry in the Ministry of Works and the faculty and staff of the college.
Dr Britton noted, "This year has been our most fruitful year in infrastructural enhancement, especially here in Tanteen and the Mirabeau Campus."
With regard to the new facility's contribution to education, Dr Britton said, "This science block will exemplify our commitment to student's success in science. It is a gateway to the sciences in all its manifestations. Its goal is to cultivate the talent and innovation in essential components of science, technology, engineering and mathematics."
Dr Britton's point was also emphasized by Boatswain, who noted that"…various studies have revealed that the jobs of the future will be primarily skill based and technology driven."
Boatswain looks forward to the new science block's facilities contributing to scientific research, which can help to enhance the country's value added product, as it relates to the nutmeg, cocoa and the herb and spice industry. Additionally, he also commended TAMCC on their current outstanding academic performance in the sciences.
Project Manager in the Project Coordination Unit of the Ministry of Education and Human Resource Development, Ms Peron Johnson, said that one of the benefits of this project is that it "Creates a more conducive environment for teaching and learning, both for the teachers and the students, who will be excited to have a proper facility to facilitate teaching and learning."
TAMCC's faculty, staff, students and other invited guests attended the opening ceremony.
NOW Grenada is not responsible for the opinions, statements or media content presented by contributors. In case of abuse, click here to report.