By Lincoln Depradine
Though much has been written and said about Leslie Pierre since his passing in December, I still feel constrained to publicly express my condolences to his wife, Clytie, his children, grandchildren and other surviving relatives. It will be remiss of me if I did not pay even the smallest of tribute to Pierre, a man with whom I shared a very positive working relationship.
In addition, Pierre – like me – considered himself a "Wharf Boy''; he – born and raised in the Green Street area of the Wharf/Carenage community; and I – from the Cooper Hill area.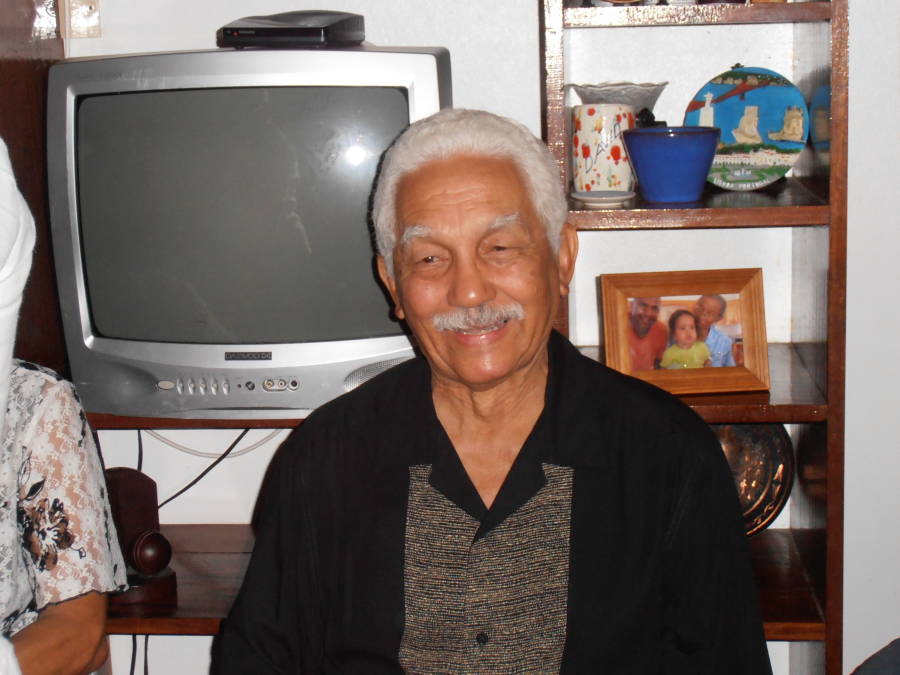 It was in the late 1980s that I had a stint with Pierre's The Grenadian Voice. During our first meeting, we talked about everything and disagreed about many things, including sharing divergent views on the 1979–1983 Grenada Revolution. But, I discovered that Pierre liked a journalist who believed in something – anything – and a journalist who was prepared to defend his or her position, even if he disagreed with you.
However, what he hated the most was a journalist who seemingly was lazy, unwilling to learn and produced shoddy work. This riled him up. And, his anger at such a worker witnessed more than a few would-be reporters joining the employ of The Grenadian Voice and leaving the office and never returning – after a mere half-day on the job. Others did slightly better; they completed one day at the Voice, but never to be seen again by Pierre after the single workday.
One of the things that has resided with me, but hardly mentioned in tributes to Pierre thus far, was the importance he placed on remunerating journalists. Pierre was exemplary in this regard; still is today, with so many freeloaders who contrive various means to take the media for a ride and to avoid, as much as is possible, spending on media that is vital for the media's upkeep, which includes compensating media workers employed by radio and TV stations and newspapers.
When most other Grenada workplaces paid employees monthly, salaries were distributed twice a month at the Voice. Pierre was diligent also about providing for the physical needs and wellbeing of his staff whenever he sent them on special assignments, or where they were required to work late on the night the paper was being completed before it was sent overseas for printing.
Pierre detested, too, someone he owes not collecting payment in a timely manner. Frequently, he would call the payee by phone, berating him or her for not picking up a cheque that was sitting in his office for weeks or months.
After leaving the Voice to go abroad, one of my routines when I returned on holiday was to visit Pierre at his office. He never was too busy to welcome me in for some "ole talk''; invariably, I would question why his desk remains cluttered and stacked with an assortment of documents and folders; and Pierre would complain about the perennial difficulty of finding competent editorial assistance.
Some media practitioners also made it a custom of sorts to visit Pierre each year on his birthday on November 16. I was fortunate to be part of a 2012 group, which included Senator Ray Roberts, that visited Pierre on his birthday 26 months ago.
To Clarence Louis Leslie Pierre, I say Rest in Peace, Sir. You were a shining light!
PS: I want to extend special New Year greetings to longtime media practitioner Wayne Modeste. I sincerely do hope that you will receive the necessary medical eye care and you will return to active duty in the profession you love and in which you have provided service for so many years.
NOW Grenada is not responsible for the opinions, statements or media content presented by contributors. In case of abuse, click here to report.