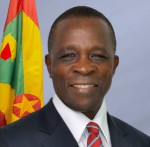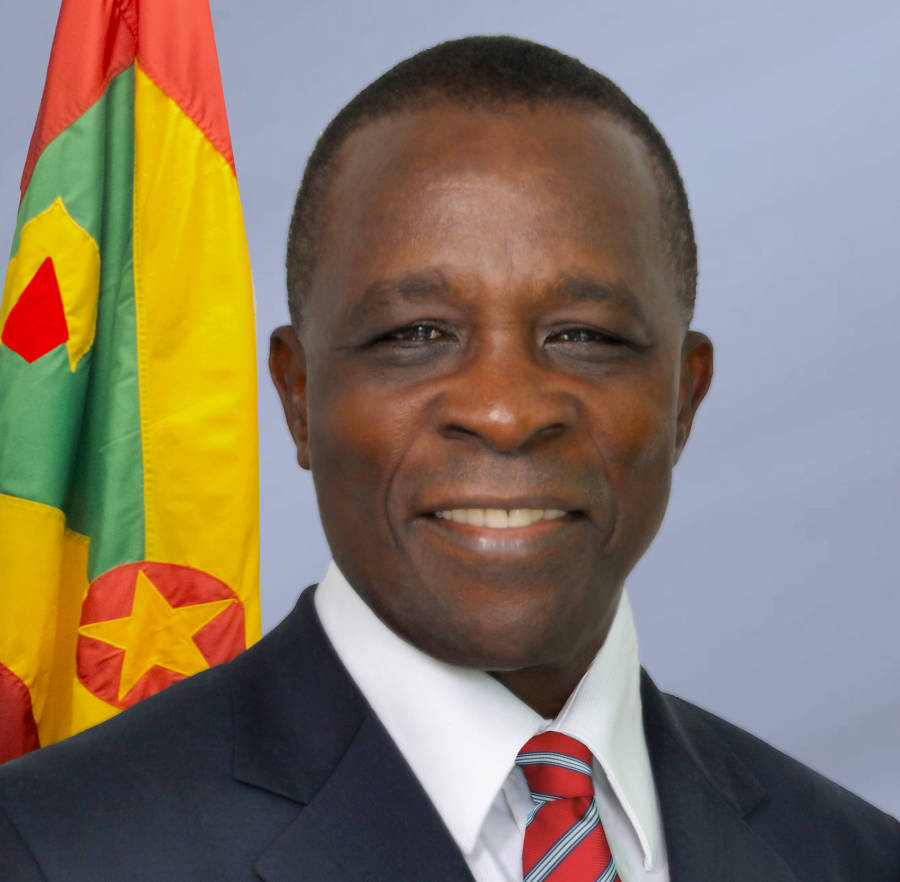 Firstly, I join with the speakers before me in congratulating the CTU on 25 years of service to the region in telecommunications and ICT.
25 years ago seems such a distant memory.
The world was a very different place. The technology unleashed that year (1989) defied our previous imaginations; yet today, those very technologies have become a natural part of our daily lives; and we continue to demand more and more from them.
In 1989, the concept of virtual reality became a hot topic across the globe; Microsoft released its Office Suite of bundled software, including Spreadsheet, Word Processor, Database and Presentation Software, which today continues to dominate office applications.
Other noteworthy events of 25 years ago include the beginning of the dismantling of the Berlin Wall and the Tiananmen Square occupation, in a quest for democracy.
I could go on and on about the interesting developments that shaped our world in 1989, but my main point here as I reflect on that time today, is that in this part of the world, we were privy to those unfolding events with the aid of our televisions, newspapers and most probably our radios.
As more and more possibilities and equipment began to enter our markets, no doubt the Heads of Governments through the years, seized with the possible enormity of the opportunities and challenges, decided to create the CTU as a way to help foster development in a myriad of areas.
What do we mean by the term "Development?"
Traditionally, the definitions have been anchored to economic activities. The UNDP Development Index (1991) attempted to take us a little further by coupling it as "sustainable development," which speaks to "meeting the needs of today and of future generations."
I have always believed that the best definitions are those which are anchored in our own beliefs and morals, take account of our collective histories, and which support the opportunity for making our world a better place.
As we contemplate development, one has to be cognizant of the driving forces of economic integration.
In the late twentieth century, there were three driving forces of economic integration – transport, television and telecommunications. Together they provided the foundation for the growth of trade, which, at that time, was the true measure and substance of economic integration.
As we advance into the twenty-first century we must continue to craft plans that exploit those aforementioned forces, as well as take into account new imperatives.
Single ICT Space and priority areas
At our intercessional meeting of 2014, our regional Heads of Government acknowledged that we had to go wider than the Single Market and Economy in our thinking, and embrace the Digital economy, where the majority of workers in our societies are engaged, in activities that create, share and use information and digital technologies as the primary means of production.
Such financial system provides opportunities for innovations that can spur new economic activities and growth, which will in turn bring about changes in our society with respect to how people live, learn, work, form relationships and entertain themselves.
At that meeting, we determined some priority items for ICT that the region should work on between 2014 and 2019.
The main priority is the development of "A Single Caricom ICT Space to enhance the Environment for Investment and Production."
The Single ICT space will be bolstered by the initiatives and programmes in support of
Bringing Technology to the people; thus transforming them into Digital Citizens and Digital Entrepreneurs;
Cyber Security;
Mobilization of resources and commitment of Member States to invest in ICT;
Developing the Caricom Digital Agenda 2025.
Simply put: the vision is for a unified digital area where goods, people, services and capital can move freely; where everyone (from pre-kindergarten to post-retirement) can understand how to access and carry out online activities and access those across borders easily, safely and securely; where there is fair competition—regardless of nationality or place of residence —underpinned by a clear legal structure.
Understandably, existing and perhaps "vexing" issues are also to be tackled as work continues on the Single Space. These issues include:
The removal or reduction of voice and data roaming rates;
Spectrum management and re-organisation to facilitate increased competition in the market
Advancing the regional legal and regulatory environment
Use of the Caribbean Research and Education Network ([email protected]) as a repository for the regional research and education elements which could accelerate discovery of new products, product opportunities and processes; and drive innovation
Development of the Roadmap for the Single ICT Space
A major aspect of the single ICT space will be how we maximise the opportunities offered by "Big Data" and the strategic use of our various repositories of critical information even while we address other issues.
For Caricom countries, if it were a perfect world, 2015 would be the year in which we would be congratulating ourselves and reporting that we had achieved all the Millennium Development Goals (MDG); as well as the plans and goals enshrined in the World Summit on Information Society Plan of Action, and were well on our way to attaining "developed countries" status.
However, recent reports emanating from the SIDS summit late last year, will show that we are in some instances quite far from showing positive gains in many critical areas, which are now on a "SIDS Accelerated Modalities of Action Pathway" to help us chart our course after this year.
A few thoughts for charting our own regional 2015 and Post-2015 pathway
We have to move from dialogue to action
We need to become activists, people of action.
We have a rich history forged by the activism of our foreparents who fought to secure our freedom, then had the foresight to craft this regional integration process that has helped to "enlarge" our individually small countries.
By nature of my job, I am confronted by more than a fair amount of skepticism about national and regional issues. Sometimes too, my own faith is tested in unimaginable ways. Thankfully though, I also get to spend time with many optimists—some of them ordinary persons, many of them young, and often, more than necessary, unemployed; but the common thread is their vision and hope for better, for themselves, their countries and the region.
As policy makers, we are tasked with making something tangible of that hope. We must act and give life to that hope.
Sisters and brothers,
The Roadmap of the Single ICT space to be delivered this July must be an action-oriented one.
It must also address the softer issues of building trust and confidence within and outside of the ICT sector, and across the region. We must also try to remove some of our own binding restrictions toward it.
The Single Space must be able to show a clear link between the development objectives in the Region and the proposed ICT initiatives.
On a lighter side, as a people we love to dialogue — allow me to add a proviso here, less I be chastised later — if we are to speak so much, at least let us make maximum use of the existing technologies to facilitate.
This will save on costs and will also be beneficial to the environment as well as our family structures.
We must all be ambassadors for regional initiatives
"We Have Met the Enemy and He Is Us." I think this famous quote needs no explanation.
It is not all doom and gloom in the region. There are rays of sunshine and hope. We must therefore strive to do better at selling the positives.
There is much activity and innovation in ICT. I will be the first to confess that it needs to be harnessed and systematically implemented, but there is much to be said about our history when one sees and experiences some of the application developments and digital entrepreneurship blossoming in the Caribbean.
Our regional institutions give us reason to be proud. They are well-meaning, and we have to ensure that they are 'fit-for-purpose.'
Regional initiatives such as the many strategies and policies approved, CXC successes, the successful implementation of [email protected], and other achievements, all help to promote collaboration, and build connections among the varying strata of our societies.
Those are critical elements of our CSME, providing opportunities for the region to succeed as a body.
I note that your first session is entitled "Thriving in the storm of technological revolution."
I challenge you to put all these entities and initiatives into the storm and provide your leaders with solid recommendations of how you will use ICT to make them bear more fruit and become even more useful to the regional process.
Partnerships — get everyone involved
We have to recognise and embrace the reality that there is room for everyone at the table. With the dynamism of the ICT sector, there are no experts today; only experts of yesterday.
One of the profound verses in the Bible is – and I paraphrase—"From those to whom much is given, much is expected."
When you consider what those of us here in this room have been given in the power to chart the destiny of our organisations, countries and region—we have talent, privilege, and opportunity – there is almost no limit to what the region and our future generations rightly should expect from us.
There is much work to be done, I cannot stress that enough. But we have the tools.
It is time to move away from the age-old question and debate about "who will lead," and instead ask "who can we follow" or "who must we partner with to achieve the goals?"
I submit to you that most of what we want to do as a region can be aided though the use of ICT; therefore, there is major responsibility on the ICT practitioners today, but we can all play a part.
The age of 25 is past the age of maturity. The CTU is therefore a fully-fledged adult, well-equipped to provide leadership to the ICT Cluster. There are also the Senior ICT officials from each country and the ICT lead agencies, many of whom are gathered here today. We have CANTO working committees, and we must keep the private sector engaged and aware of our plans. CIVIC has been a long time partner of the region. How do we weave this growing online body into the ICT fabric?
I recently inaugurated the Caricom Science, Technology and Innovation Committee (CSTIC). I anticipate that there will be much dialogue and shared responsibility between this committee and all relevant practitioners.
Human beings have developed and discovered many great things over the centuries, but humanity's greatest advances are not in its discoveries; but in how those discoveries are applied to reduce inequality.
Whether through democracy, strong public education, quality health care, or broad economic opportunity – reversing inequity will be the highest human achievement.
We are now armed with new weapons, such as ICT, to cut through the complexities of injustice. This is why the future of Caricom can be vastly different from its past.
But we must all be in the forefront, working together, shaping the future.
Consider as well the Ten Industries that IT will revolutionize in the years ahead (as per ZDNet.com): Farming, Energy utilities, electric vehicles, solar, 3D printing, healthcare, government, education, toys and water.
When these industries come knocking on your doors – you must not be found napping. You should be constantly engaging and sharing ideas and challenges with practitioners in these industries – that's where the real work is for advancing our region.
Creativity and Innovation
We must create a culture of innovation to ensure project success. Mostly we must find a new way of engaging with the young people, who are often light years ahead of us in the ICT realm.
Let us open a real space for them to be part of the process, and use our collective expertise to execute their ideas and to solve our day-to-day problems.
We must find a way for innovation and implementation to thrive hand-in-hand in business—from the policy makers to the people; from the executive suites to the shift workers on the production floor.
In conclusion
Finding solutions runs through four predictable stages: determine a goal, find the highest-leverage approach, discover the ideal technology for that approach, and in the meantime, make the smartest application of the technology that you already have — whether it's something sophisticated, like a drug to cure Ebola, or something simpler, like a mosquito net to fight malaria and other mosquito borne diseases.
It is all about changing our mindsets.
There is much more discussion to be had on this vast subject. I know that you will have your own questions and views about how Caricom should move ahead with building the Single ICT space.
A review of the Agenda shows that many of those questions will likely be tackled this week.
It is therefore my sincere hope that this meeting will go beyond expectations. If we are honest, we know that our regional constituents have wisely labelled some of our meetings as "talk shops;" so let us provide them with some tangible actions this time.
Working together on common goals as the Single ICT space and the CSME, we can have an enormous impact. Together we can ensure competition and growth is driven forward in the Caricom economy for the benefit of all our citizens.
I thank you.
NOW Grenada
is not responsible for the opinions, statements or media content presented by contributors. In case of abuse,
click here to report
.