Grenada is expected to have another successful year for tourism arrivals, according to reports from the Caribbean Hotel and Tourism Association's 2015 Caribbean Travel Marketplace held from 28 to 30 January 2015.
Members of the international travel trade shared that booking figures for Grenada vacations in 2015 are up. As of January 2015, US-based Travel Impressions recorded a 23% increase with an estimated sales revenue of $1.3 million; Virgin Holidays noted a 12.5% increase and 19% increase in revenue for January alone; while the UK-basedTrailfinders boasted a 73% increase with 526 room nights already booked.
The travel trade partners credited the driving force behind Grenada's ascent as the "new Caribbean destination," to its authenticity, and under-commercialization — two traits popularly requested by consumers.
The positive sentiments expressed by the travel trade were well received by the delegation from Grenada led by the Hon. Yolande Bain-Horsford, Minister for Tourism and Civil Aviation. The delegation included Sir Royston Hopkin, Ambassador for Tourism and from the Grenada Tourism Authority Mr Rudy Grant, Chief Executive Officer; Mrs Christine Noel-Horsford, USA Director of Sales; and Ms Nisha McIntyre, Marketing Executive.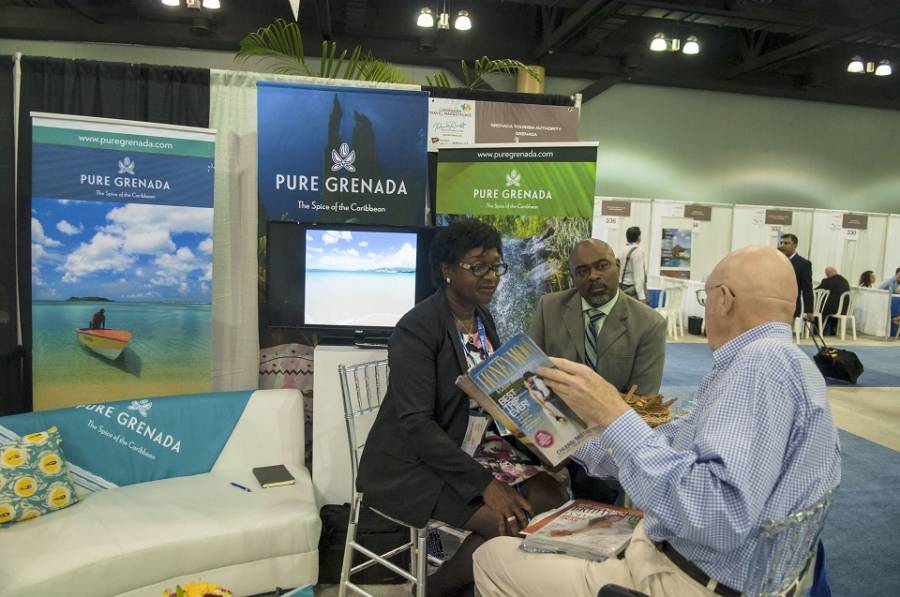 The team engaged in a series of robust interviews with trade companies and these face-to-face dialogues provided valuable insight about Grenada's performance in the marketplace.
Promoting the destination at this year's Marketplace were members of the Grenada Hotel and Tourism Association; including True Blue Bay Resort, Spice Island Beach Resort, Mount Cinnamon Grenada Resort, Calabash Hotel, Flamboyant Hotel and Villas, and Sunsation Tours. Like the GTA, they too engaged in a series of robust one-on-one interviews with members of the international travel trade.
The 2015 Caribbean Travel Marketplace is the Caribbean's largest marketing event. It affords tourism suppliers the opportunity to meet face-to-face with wholesalers from around the world, who sell Caribbean vacations.
NOW Grenada is not responsible for the opinions, statements or media content presented by contributors. In case of abuse, click here to report.