By Linda Straker
Dr Edward Hoseah, Director-General of Tanzania Prevention and Combating of Corruption Bureau, has warned regional representatives that staff members of anti-corruption units and commissions should be monitored, to ensure that they themselves do not become victims of corruption.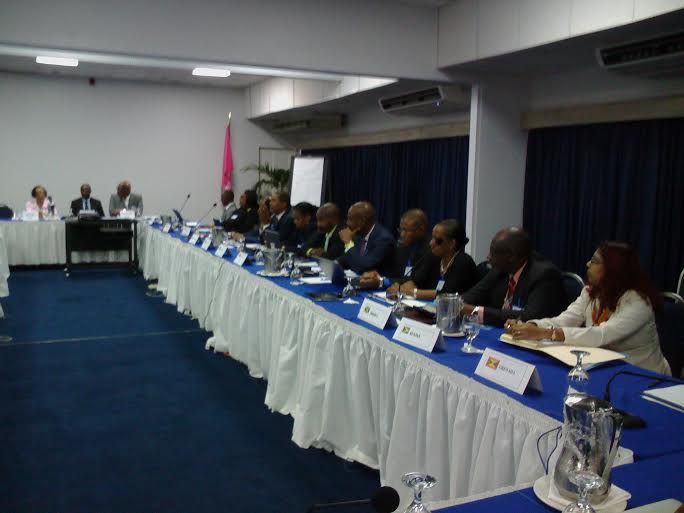 "Like any other human institutions, anti-corruption institutions are vulnerable to manipulation and corruption, and that is where the challenges of staff conduct can become compromising to the institution," he said, while sharing the experience of Commonwealth Africa as it pertains to meeting the challenges of combating anti-corruption efforts.
"Not all staff will be angels — some will exploit, so you need to look internally to ensure that staff members remain conscious of them and the institution's credibility. They should be watched internally and externally," he recommended to the participants attending the 1st Commonwealth Regional Conference for Heads of Integrity Commissions and Anti-Corruption Bodies in the Caribbean which is taking place at the Grenadian by Rex Resort, from 22 to 26 June.
"There will be the need to create internal affairs units to counter any such unethical and irresponsible conduct or behaviour among staff, as opponents of anti-corruption activities can exploit the credibility gap in the wake of a scandal," he advised.
Hoseah, who has been in the position for more than ten years, also recommended that anti-corruption units, such as integrity commissions or white collar crimes units, adopt effective public relations strategies.
"Anti-corruption Commissions, which struggle with public relations, have moderate level of public trust, and oftentimes, this defeats their work. You need to build strong and useful partnerships with other allied institutions like the media and government institutions," he recommended, while explaining that high-profile investigations and low-profile educational and preventive measures are mutually reinforcing.
Hoseah, who is of the opinion that there are more corruption in developed countries, when compared to developing countries told the participants that as they do their work they will face a lot of challenges but there are lots of benefits that can be achieve from a territory which has an independent media and court system.
"Though we are fighting corruption, the corruption also fights back… and as you fight harder it also fight harder," he warned the participants from 21 regional territories, which includes independent and British dependent territories such as Cayman Island and Turk and Caicos Islands.
The conference is an initiative of the Commonwealth secretariat in London.
NOW Grenada is not responsible for the opinions, statements or media content presented by contributors. In case of abuse, click here to report.