In September of this year, a team of eight young Grenadians will travel to Amsterdam, Netherlands, to represent the Spice Isle in the Homeless World Cup (HWC) football championship games.
The Jason Roberts Foundation (JRF) — tasked with selecting a team to represent Grenada — partnered with St Augustine's Medical Services (SAMS) to hold a series of football trials from 4–15 May in order to select eight individuals who will make up the squad.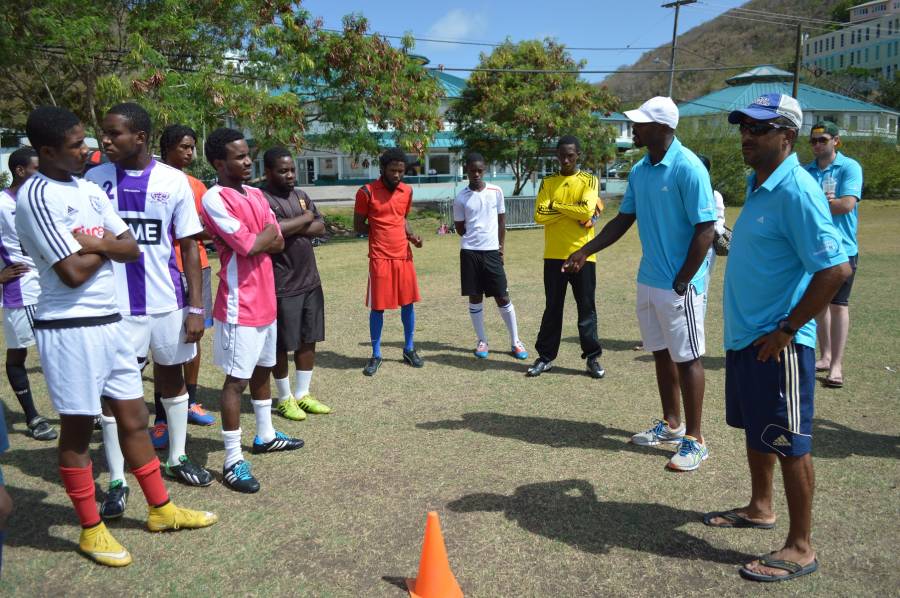 St Augustine's Medical Services positioned a member of their nursing staff on site, during the trials to provide immediate medical assistance to participants, in the event they sustained injuries or required remedial attention.
30 players signed up for the 2-week trial which was held at the Morne Rouge Playing Field, Grand Anse. The trial was demanding, requiring players to exhibit their highest levels of skill, stamina and team work as they vied for a coveted spot on the team.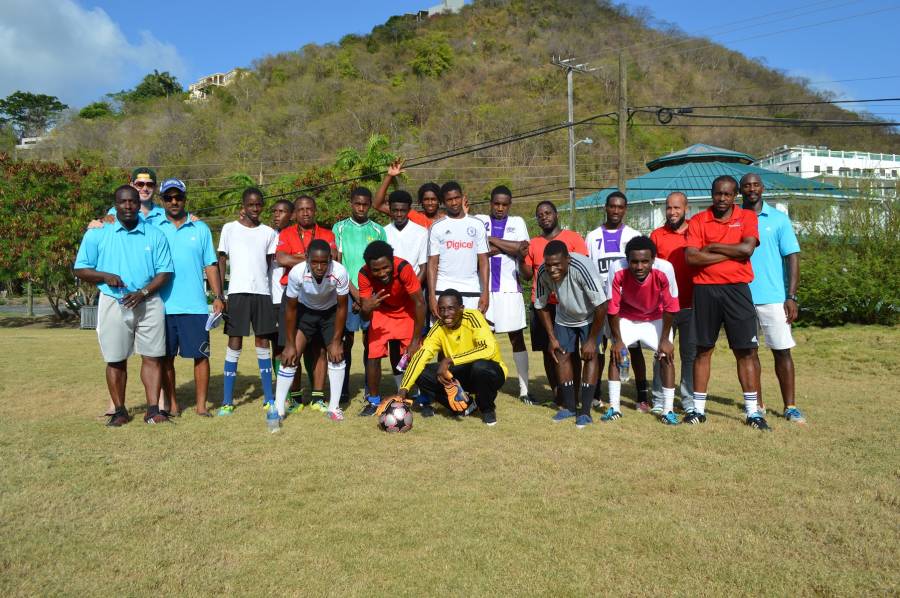 Dr Lutz Amechi, resident General Practitioner and Owner of SAMS, commended the Jason Roberts Foundation for undertaking this initiative and commented on the role his hospital played in hosting these trials. "St Augustine's Medical Services is an avid supporter of education in all forms and encourages healthy, active lifestyles. It was a natural decision for us to partner with JRF on this most exciting initiative, as it positively impacts the lives of young Grenadians with this unique opportunity that can potentially change their lives" he said.
The Homeless World Cup is a unique sporting opportunity and social movement which gives homeless people the chance to become 'heroes' on the pitch as they represent their country on the 'big stage' and inspire the participants to change their own lives. It brings together street football programmes from seventy-four countries around the world where Grenada will be represented for the first time.
In closing, Dr Amechi applauded the efforts of all the participants and encouraged the selected team members to proudly represent Grenada. "The turnout for the trials was encouraging, and it is heartening to see such potentially rewarding talents being nurtured in our youth. I urge the selected team members to train hard and do their best in representing Grenada on the international stage in September."