The Grenada men's national ​under-19 volleyball team lost their first match in the Eastern Caribbean Volleyball Association's (ECVA) Junior Championships in St Maarten.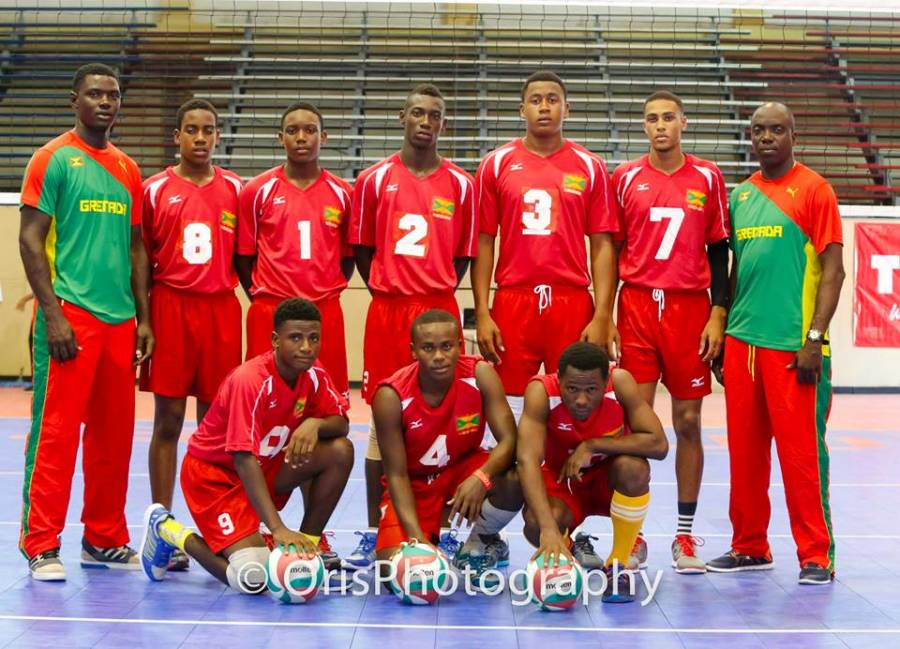 In the first round of group A matches held on Thursday 23 July, Grenada came up against against St Lucia at the LB Scott Sports Auditorium. St Lucia was victorious over Grenada by winning three straight sets (25–21, 25–22, and 25–23).
According to a release by NORCECA, "the match was more competitive as the score suggests as there were numerous lead changes and mini runs by both teams."
Speaking with NORCECA in a post-match interview, Head Coach of Grenada's U19 Team Josh Noel stated why he believe the Spice Isle youth were not successful in their first game. "We started out on a good note, but when it came down to the end our defense was poor, and our on court communication was virtually nonexistent and this is why St Lucia was able to pull it off."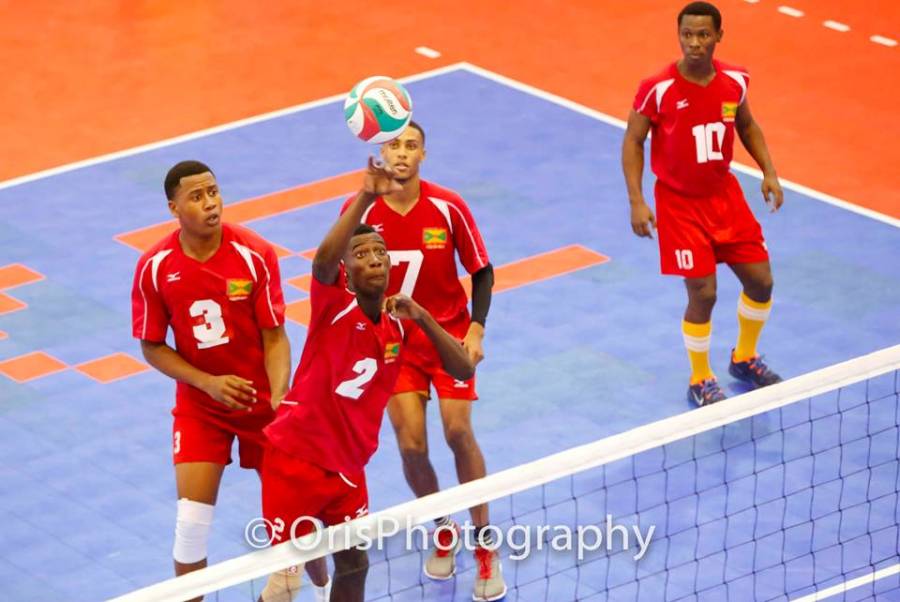 St Lucia dominated the Grenadian U19 men in terms of points from spikes (27–24) ,and blocks (7–5), but Grenada scored more points from service category (9–8).
The top scorers for Grenada were Outside Hitter Jayvon Gilbert scored 10 points, and Sherman Clement (Opposite) with 7 points.
In their second match in group A of the preliminary round against Dominica, Grenada lost, 2 sets to 3. (25–14, 25–19, 6–25, 23–25, 15–11). Top scorer on Grenada's team in this match was Jernel John who scored 18 points from 9 kills and 8 service aces. Captain Jayvon Gilbert was the second highest scorer on the team with 12 points.
Currently leading as the overall Best Server in the Championship is Jamie Noel with 14 service attempts — 4 aces, 4 faults, and 6 service hits — followed by St Lucia's Alexander Augier with 16 attempts (3 aces, 0 faults, and 13 service hits) and Keyon Embrack with 10 attempts (3 aces, 3 faults, and 4 service hits).
Captain, Jayvon Gilbert, currently holds the second top spot in the overall Best Blocker rankings in the tournament. He has 3 attempts with 2 kill blocks and 1 rebound. Leading as the Best Blocker is Anguillan Aiden Hazzard with 10 total attempts — 4 kill blocks, 2 faults, and 4 rebounds.
Grenada played Anguilla on Saturday, 25 July, and the team is expected to return home on 28 July.
NOW Grenada
is not responsible for the opinions, statements or media content presented by contributors. In case of abuse,
click here to report
.