Concerned citizens have come together to offer library services in St George's as a response to the ongoing closure of the National Library. The Mt Zion Public Library & Resource Centre is strategically located within the Arnold John Building above Digicel on Melville Street, St George's. It opened full-time in November 2014m and consists of two small libraries (children's and general) and a motivational reading & writing room.
The establishment of the Centre was made possible by the collaborative and voluntary efforts of Co-founders, Ms Oonya Kempadoo, Grenada-based author and current Library Director, The Mt Zion Full Gospel Revival Ministries International, Groundation Grenada and Uprising. Through their example other like-minded persons have become part of a team that is committed to giving collectively towards the ongoing growth of the Mt Zion Public Library & Resource Centre. Indeed, "One-one cocoa full a basket."
During the 'Libraries Changes Lives,' campaign held in America in 1995, broadcaster and journalist Walter Cronkite quoted "Whatever the cost of our libraries, the price is cheap compared to that of an ignorant nation." The Mt Zion Public Library's 1,100-plus members are a clear indication of the priority of education to Grenadians and the obvious longing for a public library in the nation. The core mission of the Centre is 'Building community through literacy, love and collaboration.' To achieve this goal several services are offered to persons of every age including book lending, after-school homework & reading activities, special needs literacy support, art and craft, creative writing, story time and teen literacy support. Adult literacy classes, adult CXC math class, chess club and a writer's and poet's space are also offered at Mt Zion. A Boy's Book Club will soon come on stream. The aim of the Centre is to continue providing easy access to knowledge and information via books, and to remain committed to serve in the areas of literacy and learning.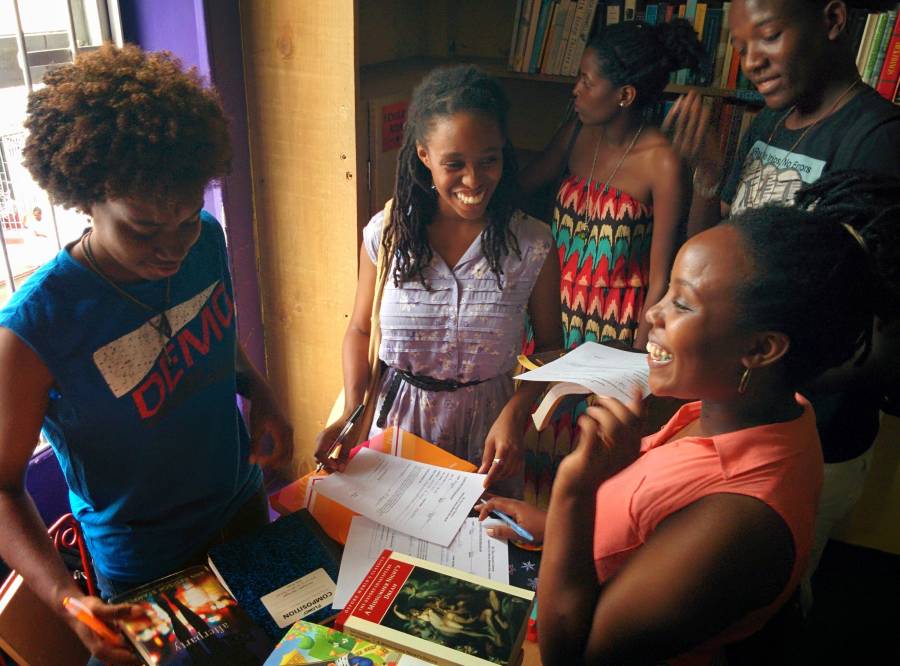 The Mt Zion Public Library functions mainly on services provided by volunteers. 95% of the volunteers are local persons between the ages of 15 and 65. The contribution of sponsors such as the Urban Humanitarian Projects (UHP)and donations of the Partners for Literacy — local businesses such as Digicel, NOW Grenada, Bryden & Minors, Grenada Chocolate Fest, Sisson's Paint, Hubbard's and DutyFree Caribbean, have all been significant in keeping the centre open and functional. As John Heywood says, "Many hands make light work" and their selfless giving has resulted in a stream of progress since the library opened its doors in the heart of St George's.
The growing demand for the services provided now requires more monetary donations for the library to remain sustainable. The urgent appeal is for more persons to support this rich effort to provide learning opportunities to our nation. Are you in a position to give to the only public library in Grenada today? Monetary donations can be made online through www.mtzionlibrary.org, or in person by calling 420 7616.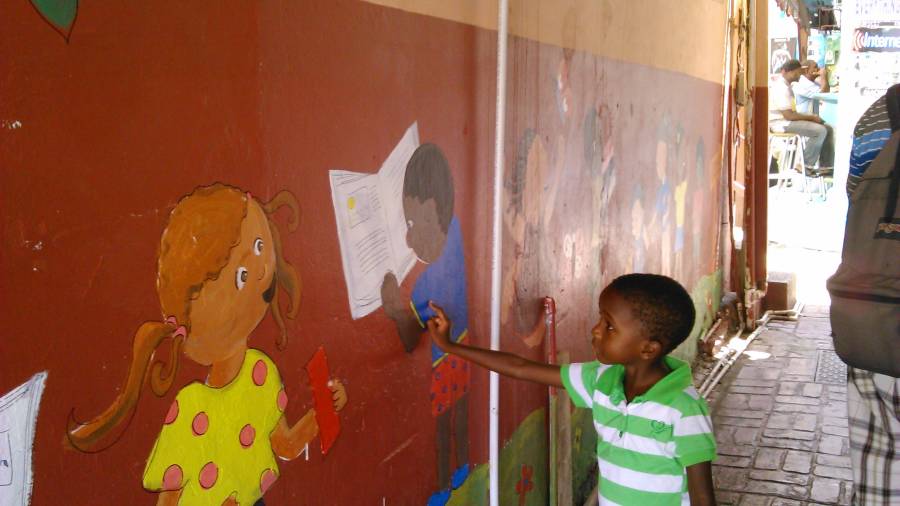 Contact:
Email: [email protected]
Web: www.mtzionlibrary.org
Tel: 420 7616
Facebook Page: https://www.facebook.com/mtzionlibraryhrc
Opening hours: 10 am to 6 pm on weekdays, and 9 am to 3 pm on Saturdays.
NOW Grenada
is not responsible for the opinions, statements or media content presented by contributors. In case of abuse,
click here to report
.