The Grenada Boys Secondary School (GBSS) now has full use of a new administrative and a technical block, allowing students access to three new subject areas, which are Clothing and Textiles, Home Management and Food & Nutrition, as well as access to suitable facilities for existing technical subjects.
The buildings were officially handed over by the Ministry of Education and Human Resource Development, in a ceremony on 6 October 2015, at the GBSS.
Hon. Anthony Boatswain, Minister for Education and Human Resource Development, said, "At the level of Government and the Ministry of Education, we welcome the commissioning of these two blocks — the technical block and the administrative block, funded by the OPEC Fund for International Development (OFID) — at an estimated cost of over 7.9 million dollars."
The Education Minister also said that given the expectation that jobs of the future will be primarily skill-based and technology-driven, it is critical to note that GBSS is now poised to take advantage of CVQ certification. This will allow qualified students to work throughout the Caribbean, after completing school.
The construction was done over a 12-month period, beginning in April 2014. The administration building comprises of offices for the principal, vice principal, receptionist, a staff room, conference room, guidance and counseling room, lunchroom and toilet facilities. The technical building has laboratories for Woodwork, Technical Drawing, Food and Nutrition, Home Management and Clothing and Textiles.
Mr Phillip Thomas, Principal of the GBSS, said, "I'm happy to place on record our sincere gratitude to the consultant, Mr Dave Doekaran, the Chinese construction company and all the local subcontractors, for a job well done." Additionally, Thomas specially thanked the Ministry of Education and Human Resource Development and the Government of Grenada, on behalf of the staff and students of the GBSS.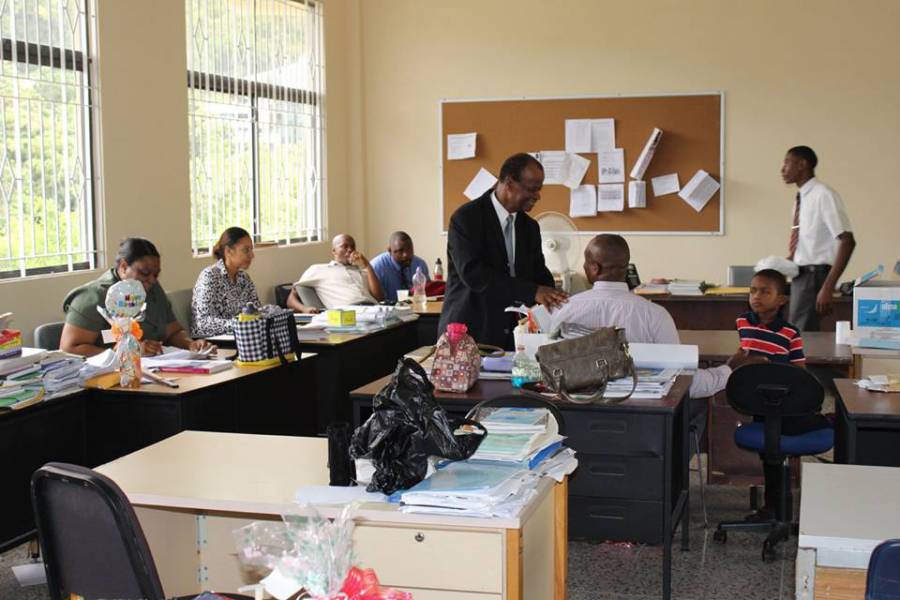 Mr Victory Ashby, Past Principal of the GBSS, said, "We are fully grounded and we are ready for another level of takeoff."
This project is in keeping with the Government's commitment to facilitate effective delivery of the school's curriculum.
GIS
NOW Grenada
is not responsible for the opinions, statements or media content presented by contributors. In case of abuse,
click here to report
.