The Prime Minister traveled to the parish of St Andrew, to visit a very special group of citizens, on Wednesday, 14 October 2015.
The approximately 35 citizens at Golden Years Centre, which is housed at the Grand Bra Community Centre, were thrilled to greet the Prime Minister and spend some quality time with him, during their weekly recreational day out. They entertained him with poetry, songs and other special presentations.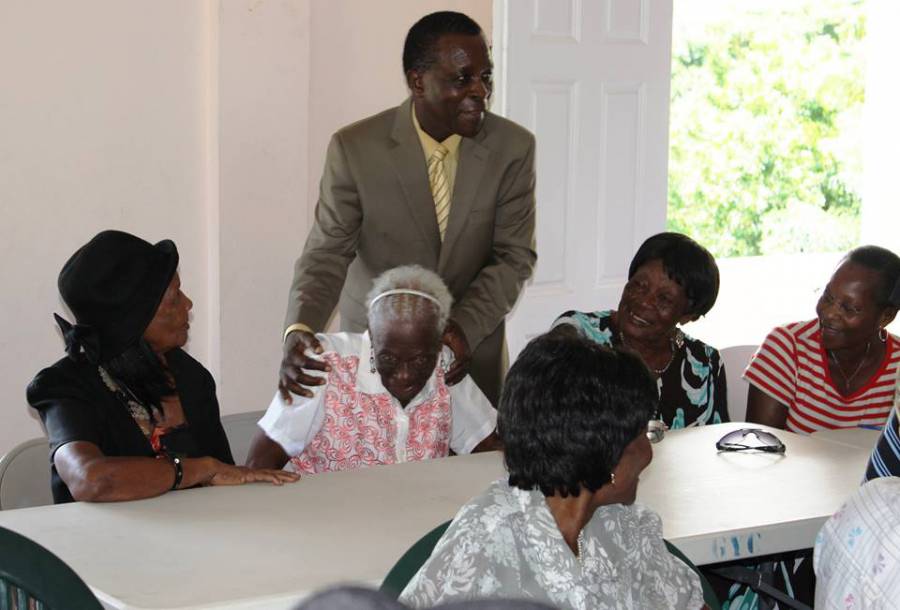 The Prime Minister commended the Parliamentary Representative for the area, Hon. Yolande Bain–Horsford, on her initiative to start the centre.
Hon. Bain–Horsford said, "They [senior citizens] come here, they recreate and they have fun. They reminisce over the years they spent, the life they lived and its good company for them. They share numbers, they share relationships — you know — they build friendships, and in their age they need support."
The Prime Minister said, "We should have similar activities of this nature, right throughout the constituency, to constituencies around the country." The Parliamentary Representative agreed, saying, "I hope next year we'll try to see if we could replicate it in all the other constituencies. I think it's good, because we have a lot of senior persons, who sit home and maybe do not have company — don't have people to chat with and talk and laugh — and it lengthens their lives."
The Prime Minister also made an important commitment, to last his entire term in office, when he said, "Because I am so impressed, I want to make a special sacrifice, to the treasurer of this organization. On a monthly basis I will make $500 available." He also commended the staff, who all volunteers at the centre.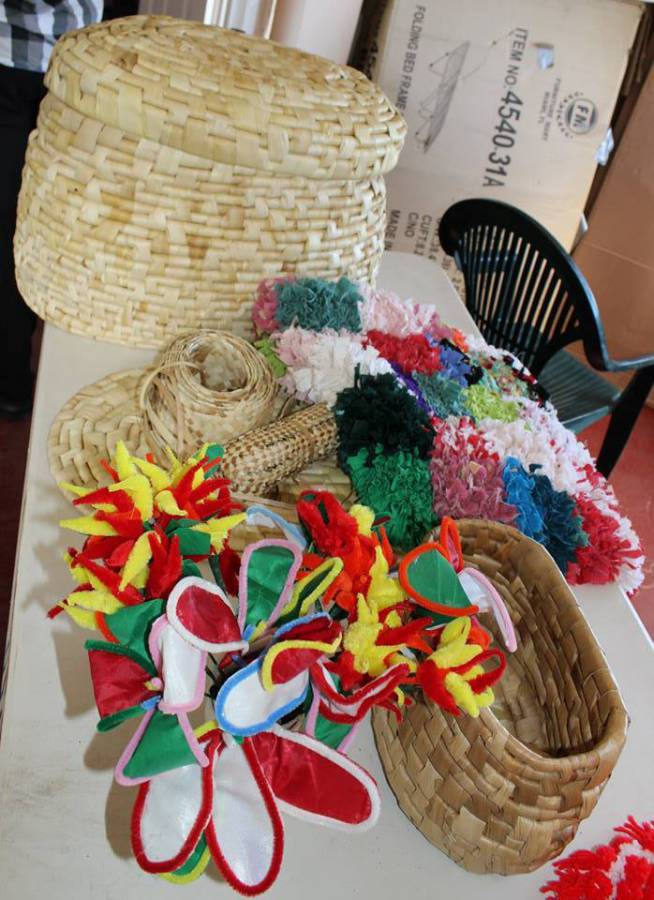 "This is a very noble initiative, on your part, because you didn't have to do this. There are many other things that you can do, but you've devoted your time to the elders of your community and that shows the kind of community spirit that exists."
The Prime Minister also promised the senior citizens, at the Golden Years Centre, to return with a special guest. "Friday is my mother's 93rd birthday — the 16 October, she will be 93 — so the next time I come, I'm bringing her," the Prime Minister said, with a smile.
With regard to the operations at the centre, Parliamentary Representative, Hon. Yolande Bain–Horsford said, "People help from the community as well. We have the farmers who drop in provisions and so and somebody may send a cake or something from time to time."
The Prime Minister left the gathering in high spirits, stopping on his way out to greet their oldest senior, who is 98 years old. The administrators at the home thanked the Prime minister for his visit and his pledged contribution, presenting him with a gift, before his departure.
The Golden Years Centre has an upcoming exhibition, concert and fashion show, during the month of November.
GIS