by Linda Straker
More than US$10,000 in medical supplies were presented last week to the Grenada Diabetes Association, from the US-based charitable organisation Grenadian United In Virginia.
Secretary Merlyn Friday presented the donation, which included blood pressure machines, glucometers and testing strips. She explained that the group whose members are 90% medical professionals, was established 21 years ago, and it holds an annual gala as its main fundraising event. Hundreds of persons including Grenadians have attended the annual gala, which is held either in April or May.
"Our goal is to help improve healthcare in the country, and use the funds raised through the gala to purchase needed supplies and sent to various institution here," said Friday. "Over the years, we have donated thousands of dollars worth of supplies to the General Hospital and to other institutions, as we strive to make a positive difference within the health sector," Friday said.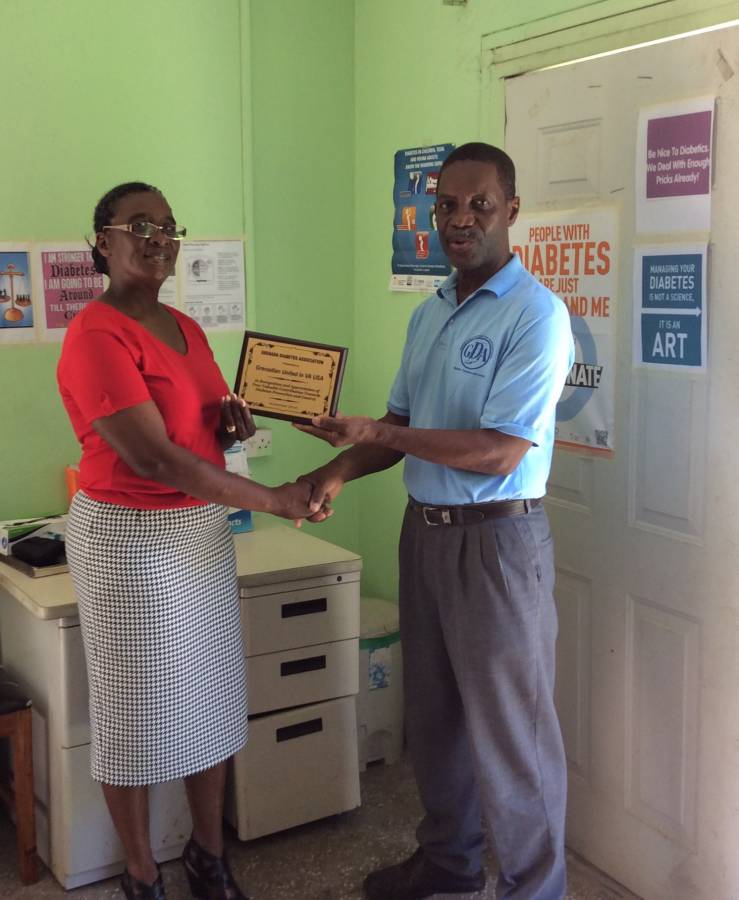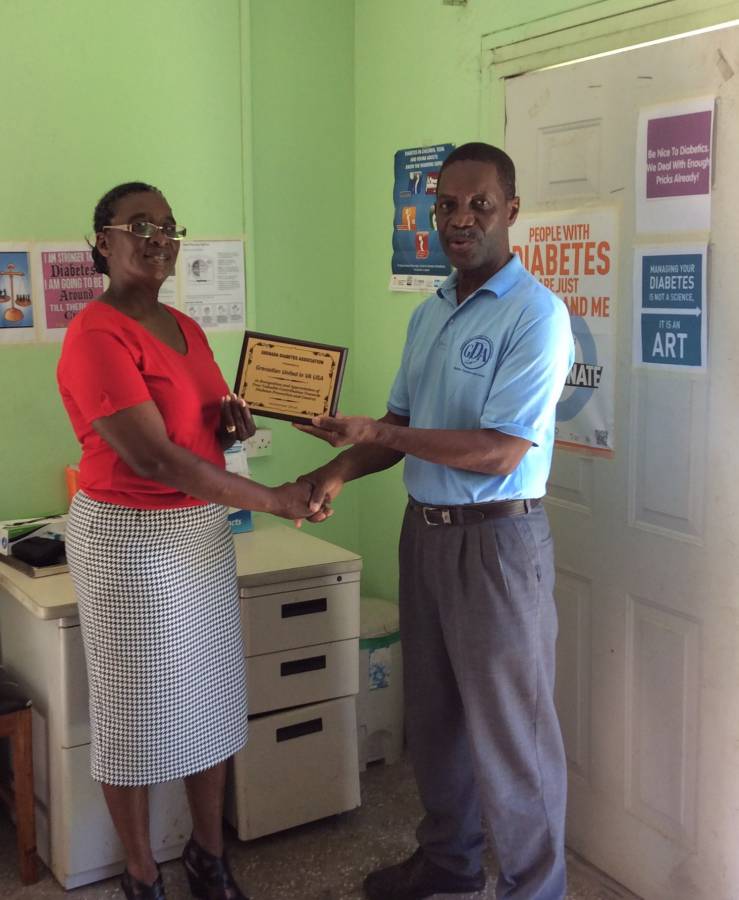 The Grenada Diabetes Association used the opportunity to present a thank you plaque to the group, as a means of expressing its gratitude for the donation which will be used mainly among diabetic patients at clinics throughout the island.
"It's all part of our efforts to improve general healthcare on the island, and we are very happy to be making our contribution" said Friday, who is a past president of the Association.
She disclosed that her group will be working along with the Grenada National Patient Kidney Foundation, not only to assist with funding, but also to have someone trained to conduct repairs and maintenance on the dialysis machines, which are used to provide treatment to those who are in need of the service.
"The problem we realise is that even though there are machines, the treatment cannot be done here. A lack of proper and effective maintenance has resulted in these machines becoming malfunctioned, and so we will be getting involved to have someone trained in the maintenance of the machines," she said.
NOW Grenada is not responsible for the opinions, statements or media content presented by contributors. In case of abuse, click here to report.