Sunday, 6 December saw Quarantine Recreational Park come alive, as hundreds of families and patrons arrived for the Rotary Club's signature holiday event, Carols by Candlelight.
Visitors to the park enjoyed an afternoon filled with entertainment and fun activities for persons of all ages. Children were treated to a special toy giveaway from Santa.
At dusk, the venue was transformed into a magical Christmas wonderland, scattered with many holiday lights and figurines. Patrons were invited to view and participate in a special holiday and carol singing concert, by candlelight, which featured a host of local artistes including Jenny J, Jay and Lisa McDonald, Randal Robinson, Inspector and many more.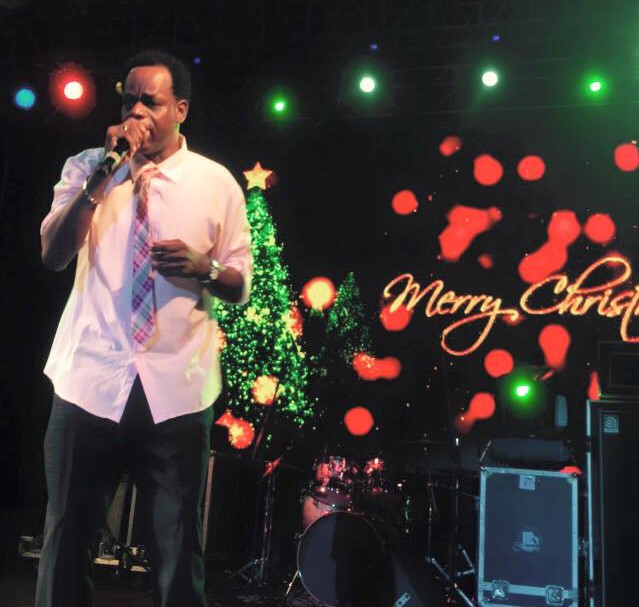 Additionally this year, a bonfire was built for roasting of S'mores and a photo booth was placed on site for persons to capture the fun moments.
"This year's event was the largest to date and a huge success. Community building is very important to the Rotary Club of Grenada. Through the hosting of Carols by Candlelight, we provide a unique opportunity for families to spend time together and remember that the holiday season is a period for thanksgiving, sharing and caring. We are pleased that the event was so well received by the wider community," commented Terrence Smith, President of the Rotary Club of Grenada.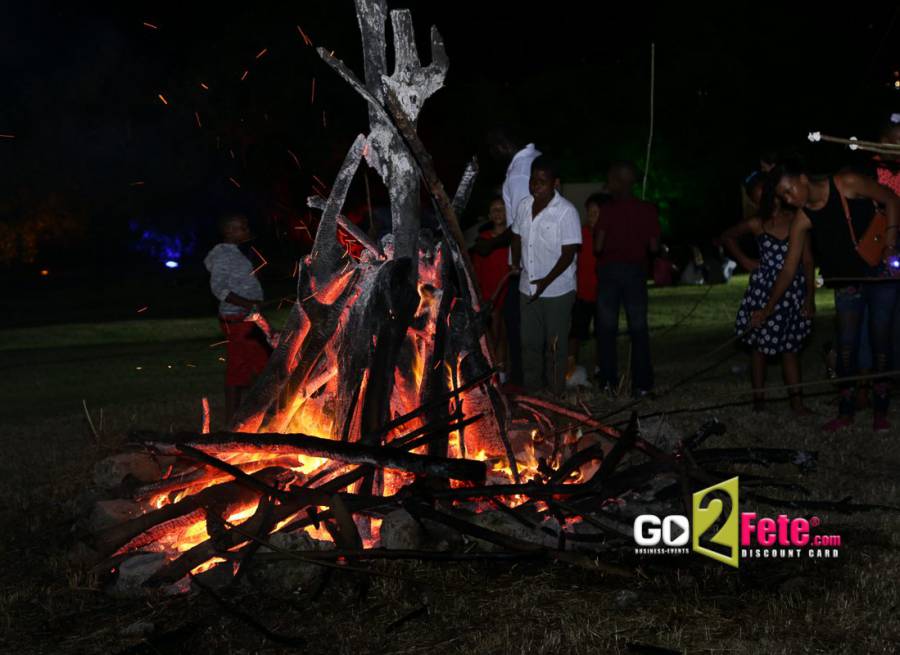 In addition to Carols by Candlelight, the Rotary Club of Grenada also hosts other fundraising events throughout the year such as the Annual Carnival Day Fete. All proceeds from Rotary events benefit its community projects, including the maintenance and development of the Quarantine Point Recreational Park, the only remaining public park in the south of the island; upkeep of the School for Special Education, water sanitation and hygiene projects, and other environmental projects across our tri-island state.
The Rotary Club of Grenada extends a heartfelt Thank You to the event sponsors, the artistes who contributed their talent, time and resources, and to the wider community for attending the event, thus contributing to its overall success:
Title Sponsors:
Flow
LIME
Netherlands Insurance
Waggy T Rentals
Artistes
Astra Du Bisette
Band of the RGPF
Boca Sec. School Music Club
Conception Dancers
Emily Rapier
Inspector
Jay McDonald
Jenny J
Jonathan James
Lisa McDonald
Randall Robinson
Rita Augustine
Touch of Grace
Food Sponsors
Amici Miei
Aquarium Restaurant
Belmont Estate
Calabash Hotel
Coyaba Beach Resort
Flamboyant Hotel
Hubbard's
Huggins
La Luna Hotel
MNIB
Mount Cinnamon
Penny's of London
Real Value Supermarket
Sandals LaSource
Spice Island Beach Resort
Umbrellas Beach Bar
Victory Bar
Bar Sponsors
Bryden & Minors
Denis Gilbert
DutyFree Caribbean
Glenelg Spring Water
Grenada Bottling Co.
Grenada Breweries
Grenada Distillers
Independence Agencies
Island Catering
Island Ice
Leslie Ramdhanny
NorthSouth Wines
Real Value Supermarket
Spice Basket
Spice Isle Fish House
Westerhall Rum
Media/Promotion
Aqua.gd
CashWiz
CC6
CHIME FM
City Sound FM
Flow
GBN
Gittens Pharmacy
Le Papillion
LIME
Modern Photo Studio
MTV
Rubato Studios
Visual Solutions
WeeFM
Venue
Amryl Aban
DJ Blackstorm
Deloni Edwards
Elite Consulting
Grenada Paper Products
Island Catering
Judah Sound System
Kathlyn Jadrosich
Margaret Wilkinson
Monica Benoit
Rainbow Janitorial Services