Sandals Resorts International and the Grenada Government deepened their partnership, with the announcement of a US$10 million expansion of Sandals LaSource Grenada.
During a ground breaking ceremony, Chairman of Sandals, Gordon 'Butch' Stewart and Grenada's Prime Minister Dr Keith Mitchell unveiled plans to expand the six-star Sandals LaSource Grenada Resort. Speaking to local media, Stewart says that 32 luxury suites will be built to take the resort's accommodation capacity from 225 to 257 keys.
"We have had the most extraordinary 2 years in Grenada where we see the demand for our brand, and this destination, soar. So we have decided to invest more in our product here, in an effort to meet the high demand, the international travel trade has placed on us for Grenada," Stewart told press from the spice island. He further disclosed that some 150 construction jobs will be generated as a result of the expansion efforts, and once completed increased operational jobs will be added to the property's fulltime complement of employees.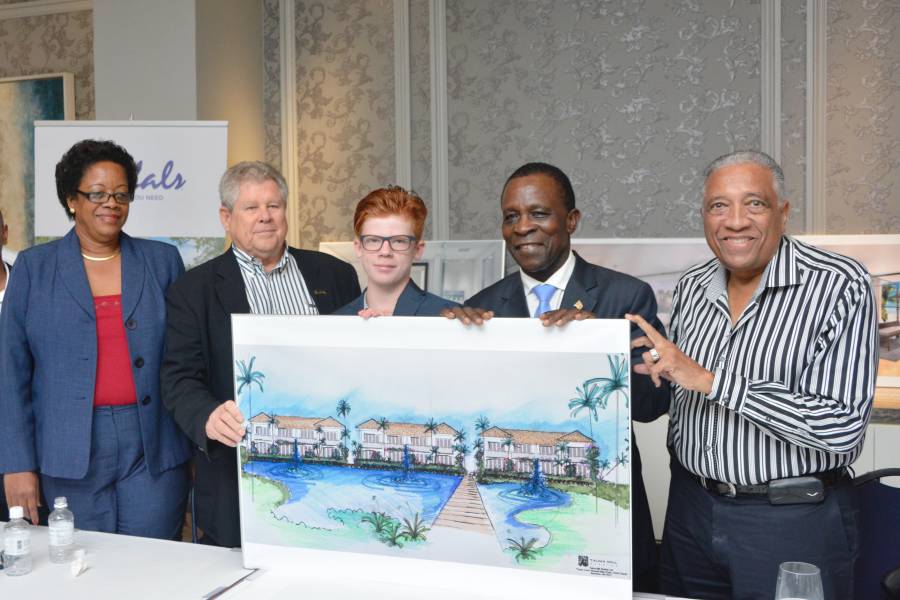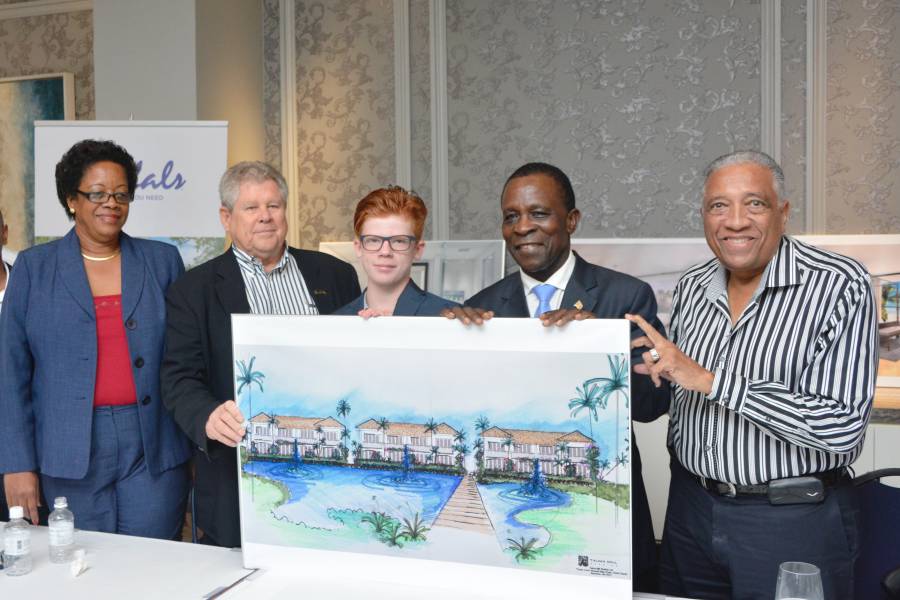 The Sandals Chairman explained that the new lagoon nature reserve suites will accompany the most sophisticated amenities ranging from butler services, smart TVs and other traditional Sandals opulences. The Caribbean hotel mogul is of the view that travelers are looking for more on their vacation experience, and believes that the industry must spare no effort redefining itself.
"Grenada, one of our newest destinations is part of that redefinition. We challenge ourselves every day to raise our standards and to offer the world new innovations and fresh travel experiences," said the Sandals founder.
Prime Minister Dr Keith Mitchell said Grenada's economy has seen tremendous growth averaging 5.7% for the last 2 years, and credits this resurgence of the Spice Isle to the growth in tourism, which Sandals ignites. "Our encouraging economic growth is as a result of great performances in tourism and agriculture, and tourism has grown in large measure to the contribution of Sandals. It was only a year ago we were discussing the idea of Sandals opening its marketing center and today one year later the centre is well-established with 150 high paying jobs," Mitchell explained.
Speeches were also made by local tourism guru Sir Royston Hopkin, who used his time at the podium to acknowledge the tremendous benefit Sandals has brought to the entire industry in Grenada, with its vibrant marketing machinery. His point was echoed by Grenada's Tourism Minister, Hon. Yolande Bain-Horsford.
The new luxury suites are expected to start welcoming guests by the summer of 2016.
NOW Grenada
is not responsible for the opinions, statements or media content presented by contributors. In case of abuse,
click here to report
.