Calabash Luxury Boutique Hotel and Spa has been ranked 9th by TripAdvisor's Travelers Choice in the top 20 list of the World's Top Hotels. The hotel also ranked number 2 on TripAdvisor's Travelers list of top Caribbean hotels.  
This latest recognition of Calabash Luxury Boutique Hotel and Spa reflects the top quality, world-class accommodation, which this property provides in Grenada. It also validates the destination's ability at providing good value for money and world-class service standards.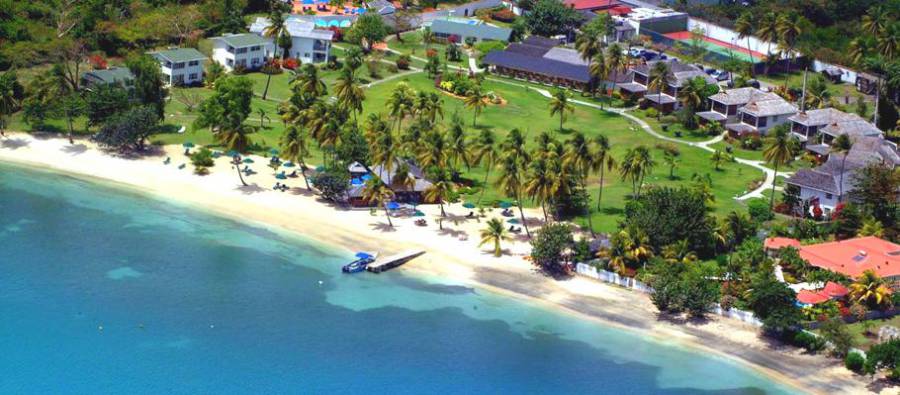 The accolade was touted from major news sources, such as the Cable News Network (CNN) on Friday, 21 January. On hearing this report, Minister for Tourism and Civil Aviation, the Hon. Yolande Bain–Horsford, gave her congratulations to Leo Garbutt and Adele Garbutt — the father/daughter team, who like her, were currently attending CHTA Marketplace in the Bahamas.
"I am extremely happy with the recognition which Calabash Luxury Boutique Hotel and Spa has received. The continuing recognition of this world-class quality hotel assists greatly in highlighting Grenada as a tourism destination. This demonstrates that a small island state, such as Grenada can effectively and beneficially compete with the best in the world," the Minister said while expressing her elation at the achievement.
"I wish to congratulate the Garbutt family, management and staff of the Calabash Hotel for achieving yet another accolade for their property but also in effectively showcasing Grenada to the world as a destination with exceptional tourism accommodation offerings. This type of recognition which is directly linked to Calabash's high quality world class accommodation assists significantly in the development of the tourism industry in Grenada," she further said.
The management and staff of the Grenada Tourism Authority (GTA) also extends their congratulation to the Calabash Luxury Boutique Hotel and Spa. The GTA recognises the benefits of such accolades to the destination's promotion, and thanks the Calabash Luxury Boutique Hotel and Spa for its continued support and commitment in the development of Grenada's tourism industry.
Calabash Luxury Boutique Hotel and Spa is a five star service and luxury hotel, which comprises 30 suites and is within a relaxed and intimate environment creating the ultimate Caribbean escape.
GTA
NOW Grenada is not responsible for the opinions, statements or media content presented by contributors. In case of abuse, click here to report.