by Ras Dakarai
Amidst a few scattered showers, the opening ceremony of the new national athletics and soccer stadium was ushered in with pomp and fanfare. The first impression in the evening's event was the prompt start, 4 pm on the dial. Though very unusual for the Spice Isle, the producers can raise their hats in the air.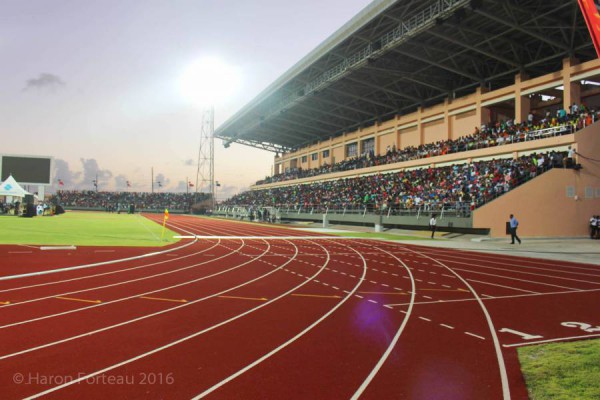 The stadium is very attractive and the facilities given the high ratings from the international sporting authorities; our athletes and sportsmen/women can be proud of their new home. An exciting demonstration with the relay meets and the Sandals soccer finals exhibited a fresh sense of inspiration among both the athletes and the audience. In general, the entire production was seamless, and if that's the standard for the future, Grenada can expect great potential.
For years, the sporting community waited in anticipation for a level playing field, and now is the time for the various organizations, sponsors and the athletes themselves to harness the opportunity to bring the sports product to fruition. Sports enthusiasts also have a major role to play in their support, and to assist in whatever way to protect the facilities from vandalism in conjunction with the authorities. Littering should be discouraged by the placing of appropriate bins and signs erected to remind the audience of their duties to appreciate the athletes' home.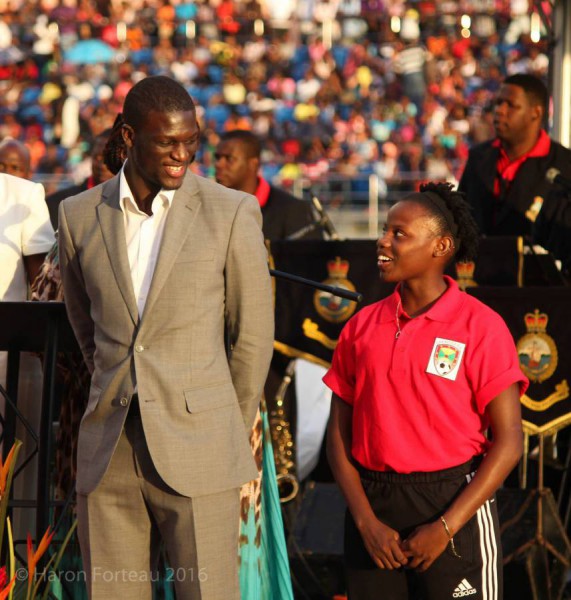 One of the touching highlights of the evening's proceeding was the introduction of our Olympic champion Kirani James, and the lighting of the symbolic torch to signal the official opening of the new stadium. It was a proud moment, and the large crowds showed their appreciation for his ambassadorship with loud applause. As a sports enthusiast, it was a joy to be a witness of the transition from the old queens park under the stewardship of the late Seppi La Crete to the shining national stadium and it state-of-the-art facilities.
I encourage the musical community to organize themselves similar to their athletic organizations; to raise the standards so together the impact could propel the nation forward in the realms of both regional and international orbit. The job to develop a progressive product rest with our entire nation, and only with that type of energy can any meaningful benefit be derived.
NOW Grenada is not responsible for the opinions, statements or media content presented by contributors. In case of abuse, click here to report.