The Sandals Foundation has once again partnered with Hands Across the Sea to support educational development and improve literacy in Grenadian schools. 3 new school libraries were officially handed over in a ceremony held at the Boca Secondary School on Wednesday, 6 January 2016.
The 3 new libraries bring the total number of libraries built or renovated by the Sandals Foundation/Hands Across the Sea collaborative project in Grenada to 8, with a total of 2,900 students impacted.
Heidi Clarke, Director of Programs for the Sandals Foundation, expressed satisfaction with the progress of the project and its expected educational benefits.
"We are most impressed with the work that Hands Across the Sea has been able to achieve, in particular the way that they have been able to engage the children and get them involved in the use and management of their own libraries," Clarke said. "The Sandals Foundation believes that reading is fundamental to improving children's vocabulary, developing their imagination, providing them with information about the world around them and giving them the tools to succeed."
Programs/Operations Director for Hands Across the Sea, Amanda Dombach, stressed the importance of libraries and literacy on the future of the students.
"Strong literacy skills help to increase the self-esteem and self-confidence of our students — the young people of this nation. It strengthens their minds and sense of self, it helps them to value their minds and their intelligence, it helps them to develop an idea of what they want in their life and for their future, while providing them with the knowledge and skills to work towards achieving those aspirations," Dombach said.
Cephas Belfon, Principal of the Boca Secondary School, expressed gratitude to the Sandals Foundation and Hands Across the Sea for providing the students with a reading space.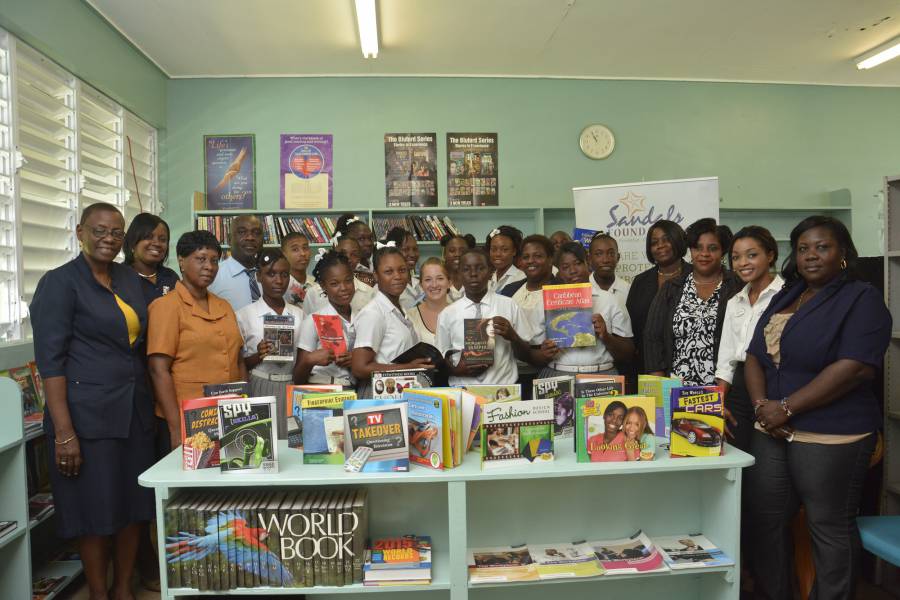 "I am extremely elated to witness a dream transformed into reality," Mr Belfon said. "It was worrying that our students did not have an identified space where they could study, read books, conduct research and work on assignments… At Boca Secondary School it is our intent that this library would be used as a catalyst for literacy, reading, teaching and inquiring."
During the past 3 years the Sandals Foundation, in collaboration with Hands Across the Sea, has put over 12,440 brand new books into the hands of 6,850 children at 26 primary schools, secondary schools and community programs on the islands of Antigua, St Lucia and Grenada.
NOW Grenada
is not responsible for the opinions, statements or media content presented by contributors. In case of abuse,
click here to report
.