SUELIN LOW CHEW TUNG
Box 2066, Sans Souci, St George's, Grenada
Mobile: 1-473-456-1953
Email: [email protected]
Artblog: artstung.com
FB: artstungingrenada
Local artist Suelin Low Chew Tung will speak about her 8 years of exploring the Grenada ShortKnee through art, this Thursday 25 February from 5 to 7pm, at Alliance Française in Saint George.
She has been exploring the ShortKnee and other traditional carnival characters through mixed media paintings, soft sculptures and installations from found objects, and discussing her findings in conference and journal papers. In 2007, she was awarded a grant from The Ludwig Vogelstein Foundation, California, USA (2007) to explore the ShortKnee. Her ShortKnee images have been shown at the 2008 Exhibition 'Colours for the Planet', Ordino, Andorra; 2010 Grenada Pavilion, Shanghai Expo, China; 2011 solo show ICON: ShortKnee as Art, Grenada Arts Council; 2011 Biennal d'Art de Corbera d'Ebre, Tarragona, Spain and 2012 solo show Bois Causeur (Wood Talker) at the Grenada National Museum.
Papers presented include:
Paint. Powder: Grenada's Traditional Carnival Masquerades from an artist's point of view. 2014 Critical Caribbean Symposium Series, Nassau, Bahamas;
Our Present Image: The Grenada ShortKnee, Instrument of History. 2012 Negritud–Afro–Latin American Studies International Conference, Puerto Rico
The Grenada ShortKnee: Ritual in Exile. 2012 College English Association, Caribbean Chapter 2012 conference, Puerto Rico
The Grenada ShortKnee: Getting Past the Carnival. 2011 Edna Manley College/Rex Nettleford Arts Conference, Jamaica
The Grenada ShortKnee: Street Performance to Canvas. 2011 University of Puerto Rico, Río Piedras/University of the West Indies-Cave Hill Barbados 14th Annual Eastern Caribbean Islands Cultures Conference, Grenada
She has had two papers published in Islands In Between Annual Conferences volumes, by the University of the Netherlands Antilles and the Fundashon pa Planifikashin di Idioma. Her painting entitled ShortKnee the Politician was chosen as the cover for the 2013-2015 edition of Sargasso, A Journal of Caribbean Language, Literature, and Culture, edited at the University of Puerto Rico.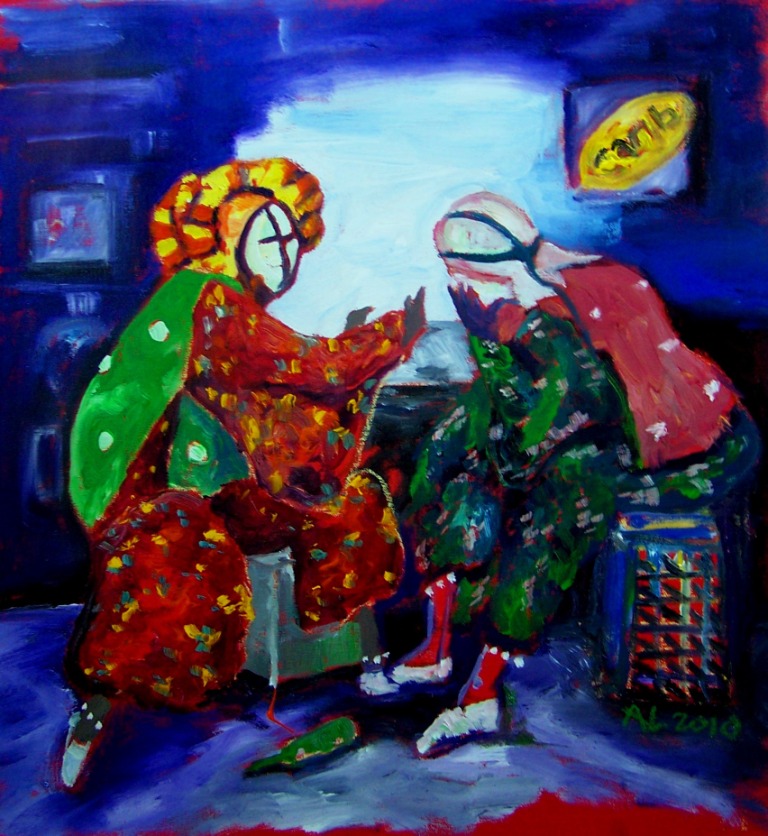 NOW Grenada is not responsible for the opinions, statements or media content presented by contributors. In case of abuse, click here to report.