"Leave no one behind, for my disability is one part of who I am" — This is the chosen theme for Disability Awareness Month, which is celebrated during May in Grenada each year.
The Grenada National Council of the Disabled (GNCD), coordinators of the month's activities, held an official launch for Disability Awareness Month at the Public Workers Union Building on Thursday, 5 May 2016.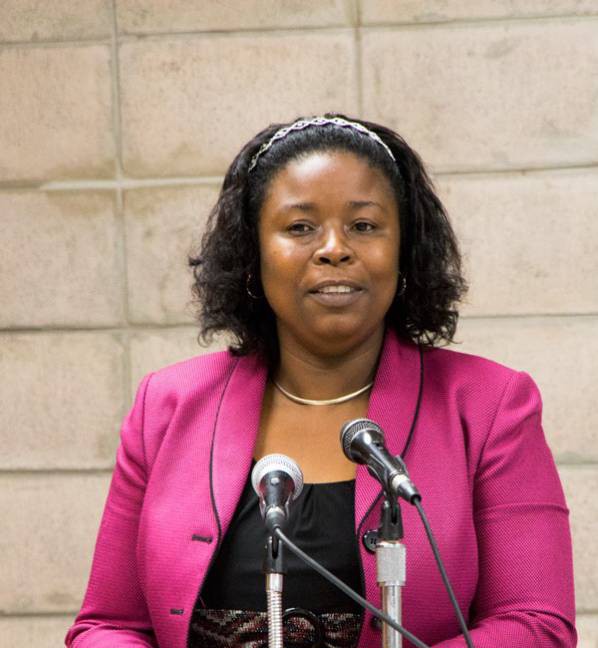 Hon. Delma Thomas, Minister for Social Development, Housing & Community Development, officially declared May Disability Awareness Month open, and applauded the efforts of the GNCD for providing assistance to, and raising awareness, for persons living with disabilities in the community.
"Disability is only skin deep and does not indicate inability. A number of physically challenged persons are gaining employment in institutions due to their skills and training which GNCD coordinates. The Ministry for Social Development is pleased to be able to provide financial support to assist GNCD in achieving its goals which benefit such persons, their families and communities," she stated.
Throughout the month of May, GNCD has planned a host of activities, including a health fair, fundraisers, sensitization walks, community outreach and hamper distributions to persons with disabilities, as well as family fun days.
CIBC FirstCaribbean — a historic supporter of GNCD's May Month of Disability Awareness — once again pledged its support for the activities of the organisation. "The GNCD has been the central body responsible for coordinating developmental activities for persons living with disabilities in Grenada for over 30 years. At CIBC FirstCaribbean, we are strong advocates for education and community development, and we applaud the efforts of GNCD in facilitating training for persons living with disabilities, so that they can be better equipped for, and integrated into, the workforce" said Nigel Ollivierre, Country Manager.
In closing, Hillary Gabriel, Coordinator at GNCD, thanked all sponsors and contributors towards the month's activities — SKS & Associates, CIBC FirstCaribbean International Bank, AllyDay Creative Projects and VDO Moments — for the part they will play in the success of the month's celebrations. She also highlighted some of the top priority needs for the disabled community, including specialized training for teachers in Special Education, equipment for hearing assessments and FM Systems (wireless hearing aids) to assist auditory impaired students attending general public schools with hearing and general equipment and materials for the specialized schools.
NOW Grenada
is not responsible for the opinions, statements or media content presented by contributors. In case of abuse,
click here to report
.