Grenada's largest renewable project, being implemented by Grenlec, will be completed over the next 3 months.
On Thursday, members of the media were given the opportunity to see the progress on the projects, which Grenlec recently began constructing.
The $6.4 million renewable energy project consists of 11 solar photovoltaic (PV) installations at Grenlec's facilities in Grand Anse, Queen's Park and Plains.
With a total capacity of 937 kW, the 11 sites include a combination of carport, roof and ground-mounted solar PV installations. Speaking during the site visit, Clive Hosten Grenlec's Chief Engineer said, "Combined with Grenlec's existing renewable energy systems and over 1 MW in customer installations, these new installations will bring Grenada's total renewable generating capacity to just over 2 MW".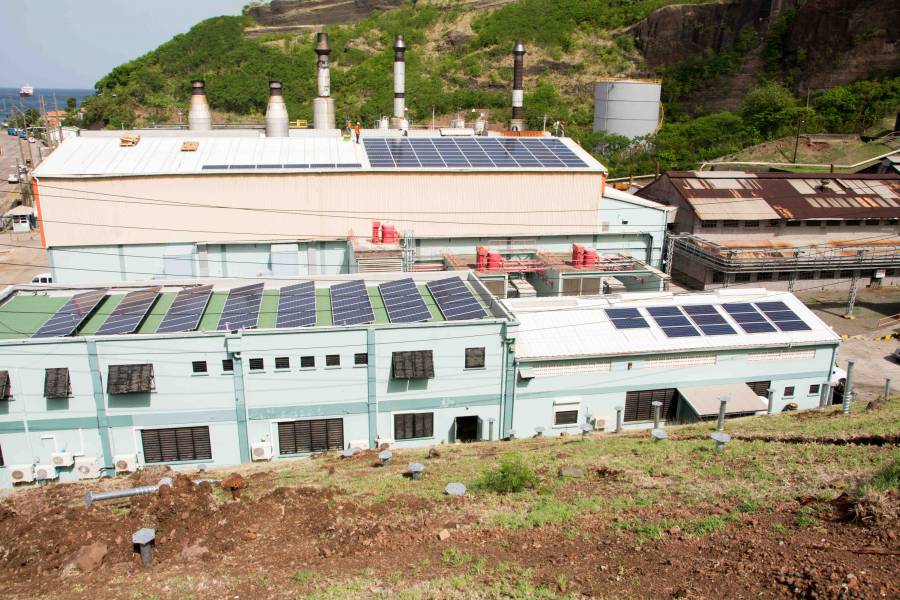 Using multiple sites and system types helps the company overcome the challenge of obtaining large, suitable land sites, which has been one of the main barriers to increased renewable energy in Grenada.
This new project will generate enough energy to power more than 500 typical Grenadian homes annually through clean energy, and offset more than 1,200 metric tonnes of carbon dioxide (CO2).
"By diversifying our energy portfolio to bring more renewable energy online, we can help achieve our goal of 20% renewable energy by 2020, stabilise electricity costs, and contribute to a greener Grenada", said Mr Hosten.
Grenlec
NOW Grenada is not responsible for the opinions, statements or media content presented by contributors. In case of abuse, click here to report.