by Linda Straker
The Grenada Solid Waste Management Authority has made a decision to resume accepting tyres at the lone landfill at Perseverance. When a fire started at the site more than 3 weeks ago, the Authority suspended the accepting of this major waste which amounts to thousands in number, annually.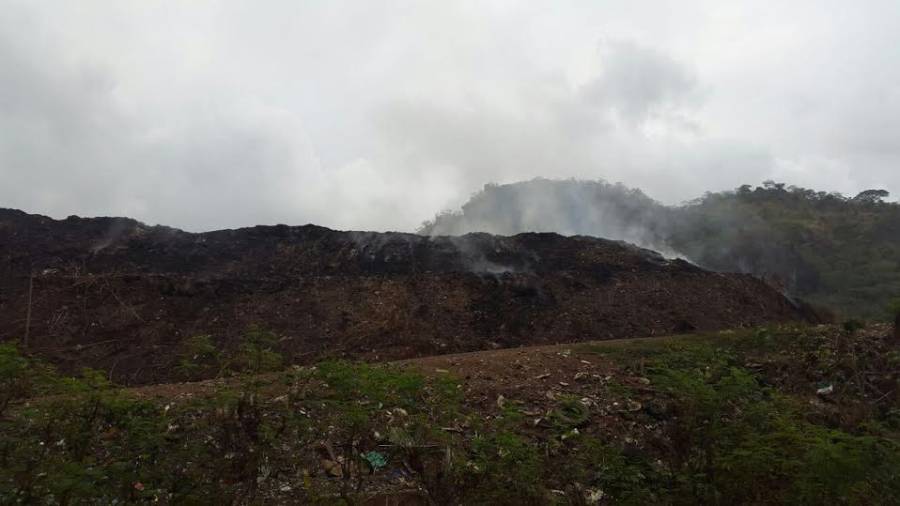 Karen Roden–Layne, General Manager of the GSWMA said that since the fire started, a decision was made to suspend accepting tyres, because the temporary location identified is small and will not be able to accommodate certain types of waste.
"On average, we receive 40,000 tyres per year, most of which are used tyres — but now we cannot accept them because of the fire which continues to burn. We have advised the dealers to store them, but they are also running out of space," she said.
In order to accommodate the dealers' requests, the Authority has made a decision to accept tyres from 3 May, but dealers will have to call in advance. "The space is small, so we are not going to accept tyres that are large, we still have a hold on them. What we are accepting are the small ones (size 17 and under)," said Myrna Julien, Communications Manager at the Authority. "We want to shred as they are brought in, that is why we want them to call us first, we don't have storage space either," she explained.
However, the concern of dealers is the negative impact the tyres can have on the environment after experiencing the weekend showers. "We have no problem storing them during the dry season, but now that the rain has started, I am concerned about the environmental impact it can have, as breeding grounds for mosquitoes," said Salim Rahaman of Spice Isle Retreaders. He was pleased to learn that tyres were being accepted now — since the suspension, his company has had to store hundreds.
As the fire rages on, waste is presently dumped in the old cell located close to the weighing station.
NOW Grenada
is not responsible for the opinions, statements or media content presented by contributors. In case of abuse,
click here to report
.