by Lincoln Depradine
A publication, anthologizing the success of African–Canadian women, has been hailed by the country's leaders, including the Lieutenant Governor of the Province Ontario and the Prime Minister of Canada.
"100 Accomplished Black Canadian Women — 2016" was formally launched recently at a gala event in Toronto.
The launch is the culmination of 16 months of work of soliciting nominations from across Canada, and selecting the entries for the book that is co-authored by Grenada-born Dr Jean Augustine, former Ontario Fairness Commissioner and ex-Liberal MP.
"This was a task that was a labour of love," Augustine said in welcoming remarks to a packed hall at the launch. "It was a daunting task to select 100."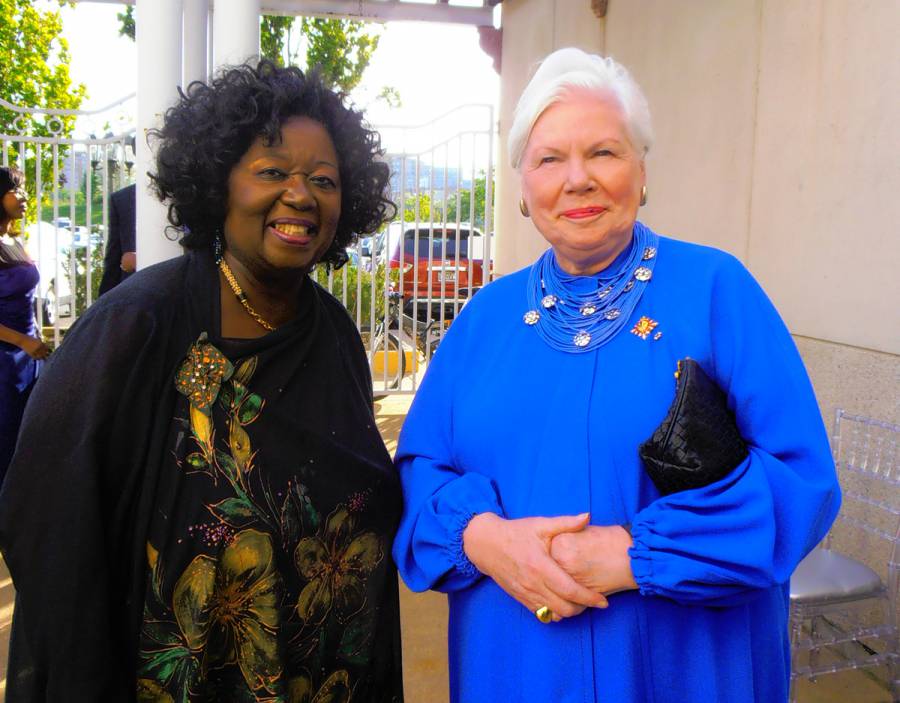 Augustine, who once served as parliamentary secretary to former Prime Minister Jean Chretien, promised similar publications of other female African–Canadian achievers in the future, saying "it is important that Canada knows that we are here; Canada knows the contribution we're making."
She added: "We hope that this book would be read not only among the community, but would find its way into libraries (and) on the shelves of institutions where they study and look at contributions of African-Canadian women.''
Augustine is one of three Grenada-born women featured in the book. The others are Jenny Gumbs and Gemma Raeburn–Baynes.
Raeburn–Baynes, who resides in Montreal, is well-known in that city where she has been active in professional and community work for more than 50 years. Her activities have included organizer of Miss Black Quebec Pageant, the annual Carifiesta carnival, and A Taste Of The Caribbean Food And Cultural Festival. She also is founder of Playmas Cultural Association.
Gumbs, a former Grenada Consul General in Toronto, is a Public Administration graduate of Ryerson University and volunteers with numerous community organizations. They include as a founding-director of the Grenada Hospital Endowment Fund.
She also has visited Grenada and other Caribbean countries as a Brandon University recruiting agent for the region.
"100 Accomplished Black Canadian Women — 2016" is a depiction of values such as courage, determination, strength and resilience and "reminds us of all the things the women share in common", remarked Ontario's Lieutenant Governor, Elizabeth Dowdeswell, in extending words of greetings at the event.
"In this book, we see reflected a microcosm of everything we hope for" as a society and country, she said.
Canadian Prime Minister Justin Trudeau, in a written message reproduced in the evening's program, described the publication of the book as an "exciting project" that "documents the ground-breaking achievements of Black Canadian women and highlights their role in shaping our diverse and prosperous country."
NOW Grenada is not responsible for the opinions, statements or media content presented by contributors. In case of abuse, click here to report.