Construction work on the Bellevue South road leading to the island's capital, Hillsborough, and other communities has begun.
A combination of over 800 ft. of asphalt and concrete roads including drains have been constructed on the Bellevue South and the Lauriston Top and Bottom roads over the last month. This is in addition to the record of some over 7,000 ft of roads which were constructed between the 2013 to 2015 period.
Deputy Prime Minister, Minister of Foreign Affairs, Legal Affairs, Carriacou and Petite Martinique Affairs and Local Government, Hon. Elvin Nimrod, said that the recommencement of construction work on the roads is geared towards the total development of the entire road network in Carriacou and Petite Martinique.
Residents and road users of BBH (Belmont, Bellevue, and Harvey Vale), Lauriston and L'Esterre have been applauding the construction work presently done and is anticipating the completion of that section of the network soon.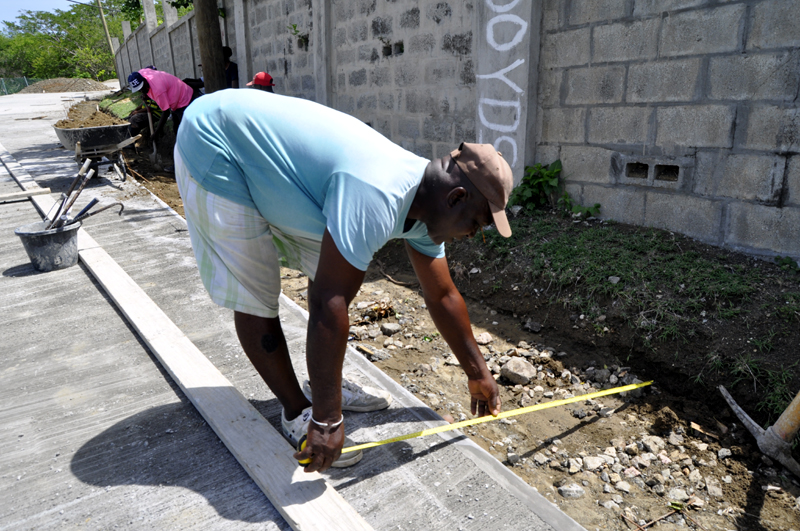 Minister Nimrod noted that the Keith Mitchell Government remains focused and committed on its top priorities in serving its people and developing the infrastructure of the entire country.
Not only will the south of the island benefit from the major road infrastructural development, but also other parts of the constituency, shortly including Petite Martinique.
Upgrades on one of the island's major sporting facility are also expected in the not too distant future.
Ministry of Carriacou and Petite Martinique Affairs and Local Government
NOW Grenada is not responsible for the opinions, statements or media content presented by contributors. In case of abuse, click here to report.