by Linda Straker
Health Minister Nickolas Steele has confirmed that one of the two patients receiving treatment at the General Hospital for Guillain–Barré syndrome has died but he was unable to confirm that the patient developed the problem because of having Zika.
"Persons can develop Guillain–Barré syndrome outside of having Zika, so right now what we can confirm is that the person was infected with Zika, the person was receiving treatment for Guillain–Barré syndrome, and the person died," said Steele who explain that further tests are being done to confirm that Zika was responsible for the patient's ailment and eventual death.
"Both patients were receiving treatment, but one died and the other is doing much better," said Steele who during the Tuesday morning post-cabinet briefing, stated that it costs Government EC$23,000 to treat one patient.
Health officials have explained that Guillain–Barré syndrome is an acute form of polyneuritis, often preceded by a respiratory infection, causing weakness and often paralysis of the limbs. It is a rare and serious condition of the peripheral nervous system. It occurs when the body's immune system attacks part of the nervous system. The exact cause of Guillain–Barré syndrome is unknown. However, most people (around 60%) develop the condition shortly after having a viral or bacterial infection.
Steele said that to date, Grenada has had 9 confirmed Zika cases and 30 suspected cases. He said that the suspected cases are persons who are showing all the symptoms of Zika, but are awaiting confirmation.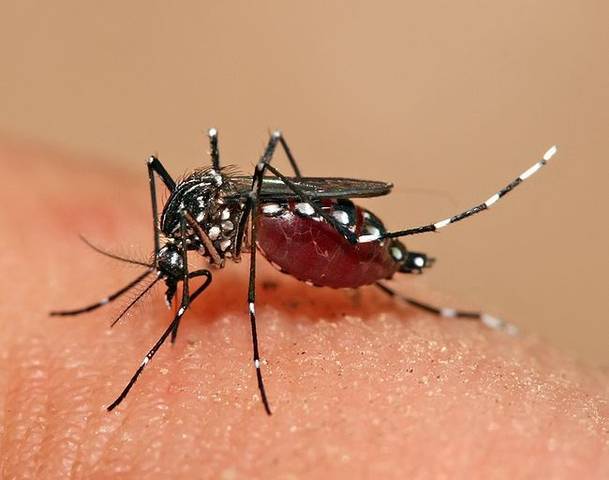 The most common symptoms of Zika are fever, rash, joint pain, and conjunctivitis (red eyes). The illness is usually mild, with symptoms lasting for several days to a week after being bitten by an infected mosquito.
Since the start of the outbreak last year, the Health Minister has had continuous public relations activities educating people about Zika and other mosquito transmitted viruses, and the need for persons to keep their surroundings free of mosquito breeding sites.
Steele said that within the coming days, his ministry will work along with other stakeholders to strictly enforce the 2015 Anti Litter legislation, which provides for individuals and corporate bodies to be fined when they are found guilty of littering.
The Anti Litter legislation says that any person who throws down, drops, leaves, or otherwise deposits any litter in or on any public place other than in a receptacle placed for the purpose of collecting litter; or in or at an approved site commits an offence.
A person who commits an offence in violation of the Anti litter legislation is liable to a fixed penalty notice by a litter prevention warden in the case of a natural person of EC$100, while in the case of a body corporate the fixed penalty will be $500.
However, on summary conviction in the case of a natural person the fine will be no less than EC$300 but not exceeding EC$1500 or to a term of imprisonment not exceeding six months or to both. On summary conviction a body corporate can be fined no less than EC$1000 but not exceeding EC$4500.
NOW Grenada
is not responsible for the opinions, statements or media content presented by contributors. In case of abuse,
click here to report
.