The recently concluded Grenfin Invitational Swim Meet / OECS Time Trials 2016 held over the weekend of 23 to 25 September has been a tremendous success, and the event viewed as one of the best executed meets of recent years. This spectacular 3–day event saw keen competition in which a record number of best-times were displaced and new age-group champions emerged.
6 other clubs, including 1 from overseas, joined the host club Grenfin in vying for championship honours and exposing their members for possible selection to TEAM Grenada for the 2016 OECS Championships to be held in November 2016 in St Vincent. These clubs were: Black Sands Swim Club from St Vincent (BSSC), Red Snappers (mainly comprising swimmers from Carriacou & PM), Seals, Dolphin, Torpedoes Competitive Swim Club (TCSC) and Grenada Youth Adventurers (GYA).
A total of 29 individual meet records and 2 team records were broken resulting in more than one quarter of all previous races times being broken. Additional to this overwhelming result, a large percentage of the participating swimmers bettered their individual times. Among the swimmers establishing new records were, Delron Felix setting 7 new times with the exemplary up–and–coming female swimmer being Anaika Charles who displaced 5 previous records. Other notable record-breaking performers were Jenebi Benoit (3), Parshawn Haynes (3) and Kimberly Ince (3).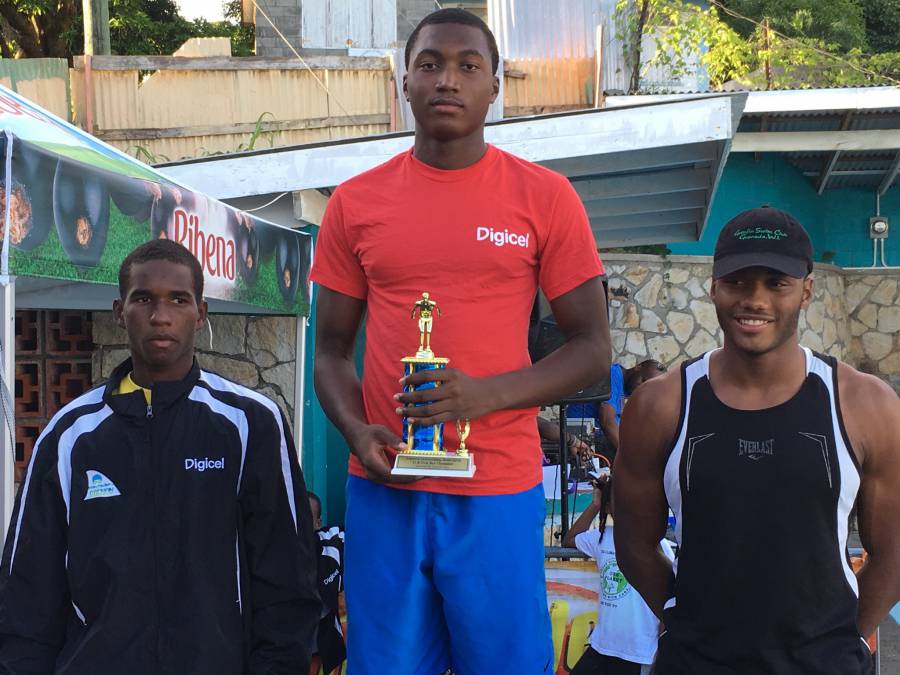 Once the individual points were tallied, the winners of each age group were as follows:
BOYS
U6: Jonathan Ytterholm Kummert (GYA) 7/8: Aidan McIntosh (Grenfin)
9/10: Parshawn Haynes (Grenfin)
11/12: Jenebi Benoit (Grenfin)
13/14: Aaron DeFreitas (St. Vincent – BSSC)
15+: Delron Felix (Grenfin)
GIRLS
U6: Jahnna Hagley (GYA)
7/8: Shelby Neckles (Grenfin)
9/10: Gabrielle Hyson (Grenfin)
11/12: Kimberly Ince (Torpedoes)
13/14: Enya Nöel (Grenfin)
15+: Simone LaQua (Grenfin)
Ultimately, Enya Nöel and Jenebi Benoit emerged as overall female and male victors achieving the highest point standings of their respective groups.
Grenfin Swim Club emerged champions in the team division with net points of 1,863, winning both the Girls and Boys divisions, with GYA placing second with 1,255 points and TCSC taking the third spot with 357 points.
The sole unfortunate incident of the weekend occurred when a swimmer, who fell victim to the rigors of the competition, had to be treated on the sidelines by the event's standby doctors, Dr Beverly Nelson and Drs Jane & Douglas Nöel, all executing their task with flawless professionalism. With the assurance of swim meet doctors on the sidelines throughout the entire meet, Grenfin is always both compliant with international swim competition regulations as well as alleviating the anxiety of swimmers and supporters. Grenfin is continually in the debt of these doctors and extended their gratitude.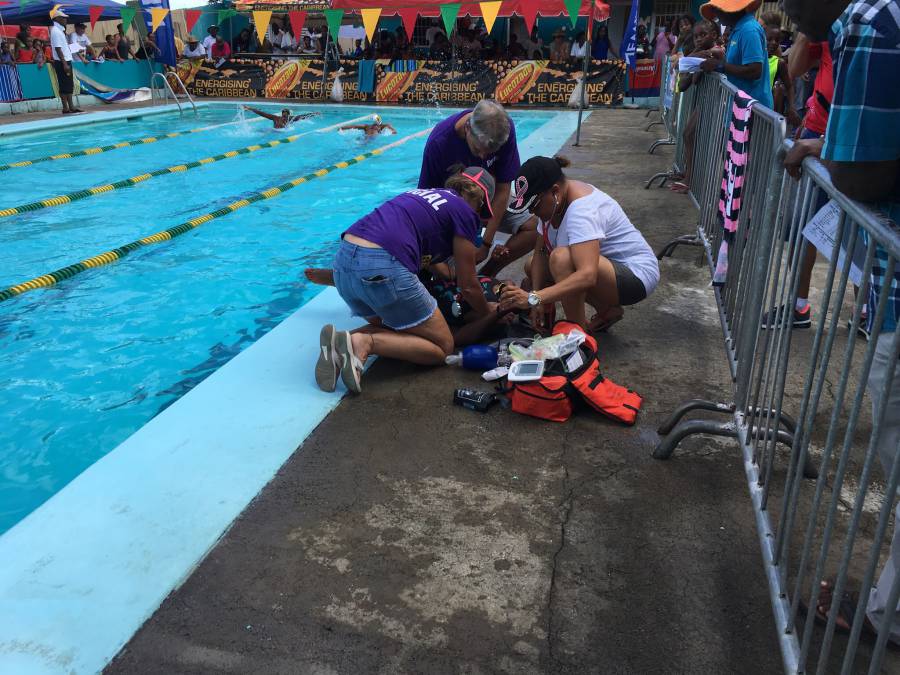 Grenfin also extends its profound and sincere appreciation to all who contributed to the success of the event, especially title sponsors Lucazade, through its local distributor, Geo. F. Huggins & Co. Other notable sponsors were NEWIM Life & General Ins, Netherlands Ins, the GPSCCU, Scotiabank, Grant Joseph & Co and LaQua Bros. More so, the overall success of the event could be placed squarely on the shoulders of the many smaller contributors and parents & executive members who all came out and performed throughout the entire weekend ensuring the event's satisfactory execution.
Training now begins in earnest in preparation for the OECS swim meet 2016, where Grenada is the defending champion.
NOW Grenada is not responsible for the opinions, statements or media content presented by contributors. In case of abuse, click here to report.