Another step has been taken toward a more united Caribbean, with the election of a new board to head the Eastern Caribbean Alliance for Diversity and Equality Inc. (ECADE). The 11-member board was drawn from representatives of 18 regional organisations at the Alliance's general meeting on 6 February 2017 in Antigua.
Board Chair René Holder–McClean–Ramirez notes, "The new board fully recognises the wide scope of work ahead of us. We are committed to fostering a space that will complement the development and strengthen the communities, territories, and by extension the region of which we are all a part."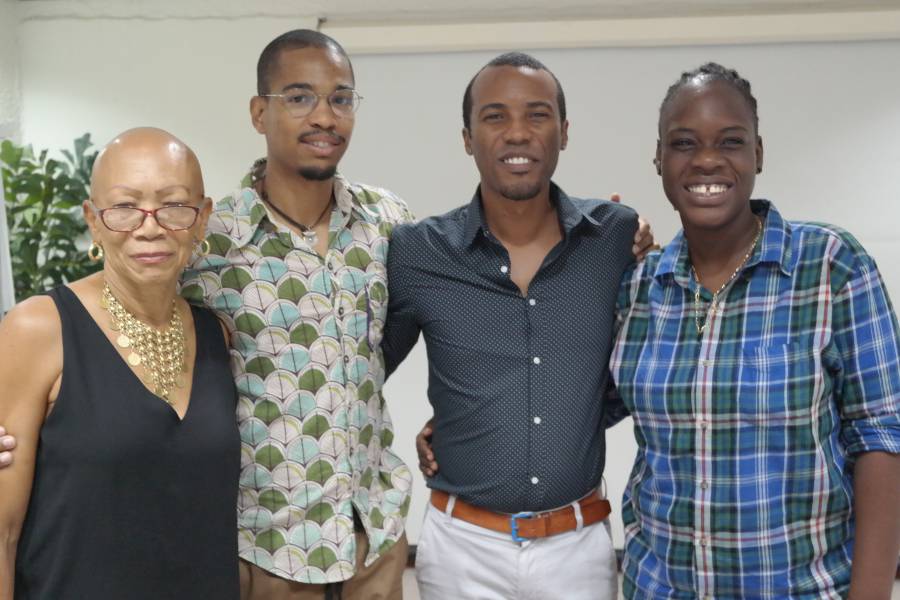 The new board comprises members from St Croix, Sint Maarten/Saint Martin, St Kitts & Nevis, Antigua, Dominica, St Lucia, St Vincent & The Grenadines, Grenada, and Barbados. In addition to Holder–McClean–Ramirez, the Board executive comprises Richie Maitland – Vice-Chair; Arlene Gregoire – Secretary; and Joan Didier – Treasurer.
In welcoming the board, Executive Director Kenita Placide also expressed hope for the work ahead. "The movement of the sub region as a unified people is important at this point as we all feel now is the time. The democratic process invoked of nominating and voting in a new board is vital in the ownership of stakeholders. The work ahead is not light nor easy, but everyone is at the table. We are hopeful and being strategic."
The general meeting held discussions on the status and development of ECADE as the new regional hub for advocacy in Eastern Caribbean countries, and resulted in agreements on its governance structure. In addition, the meeting explored the needs of member organisations, including institutional strengthening of the national organisations, and a clear delineation of roles between the regional hub and the local organisations. These will be among the core undertakings for the board going forward.
ECADE is an independent umbrella organisation, inclusive of all small island territories in the Eastern Caribbean — geographically, from the Virgin Islands to Grenada. ECADE will work with lesbian, gay, bisexual, transgender, queer and intersex groups and other rights organisations within these countries, to strengthen their institutional capacity and provide a platform to strategize and work towards equality within the Eastern Caribbean.
ECADE
NOW Grenada is not responsible for the opinions, statements or media content presented by contributors. In case of abuse, click here to report.