by Linda Straker 
Supporters of the New National Party (NNP) have been warned to cease from engaging in activities that can bring embarrassment to them and the party.
Executive Member Delma Thomas, who won the St Andrew North West constituency in the 2013 General Election and currently serves as Minister for Social Development and Housing, offered the advice on Sunday while addressing supporters in a rally held after the party's annual convention.
"Let us do what is right for the party, cease from making those mistakes that will destroy our party," Delma told the thousands who filled the grounds of the St Andrew's Anglican Secondary School.
"Stop giving the opposition ammunition," she told the supporters, who welcomed her message with clapping and raising their hands in approval.
Minister Gregory Bowen, last Tuesday, confirmed that police officers attached to the Financial Intelligence Unit (FIU) are presently conducting an investigation into an allegation of fraud, in the government's housing programme in the St Patrick West Constituency. The investigation is focusing on the falsification of documents of procurement for building materials and other construction items.
Bowen, who serves as the Minister for Works, also confirmed that other departments of government are under investigations involving the relevant authorities. Once there is any activity of fraud or misappropriation of funds, that information will be handed over to the authorities for appropriate action.
Nickolas Steele, who represents the Town of St George constituency, informed the rally that the delegates at the convention unanimously voted to have the executive return without any changes.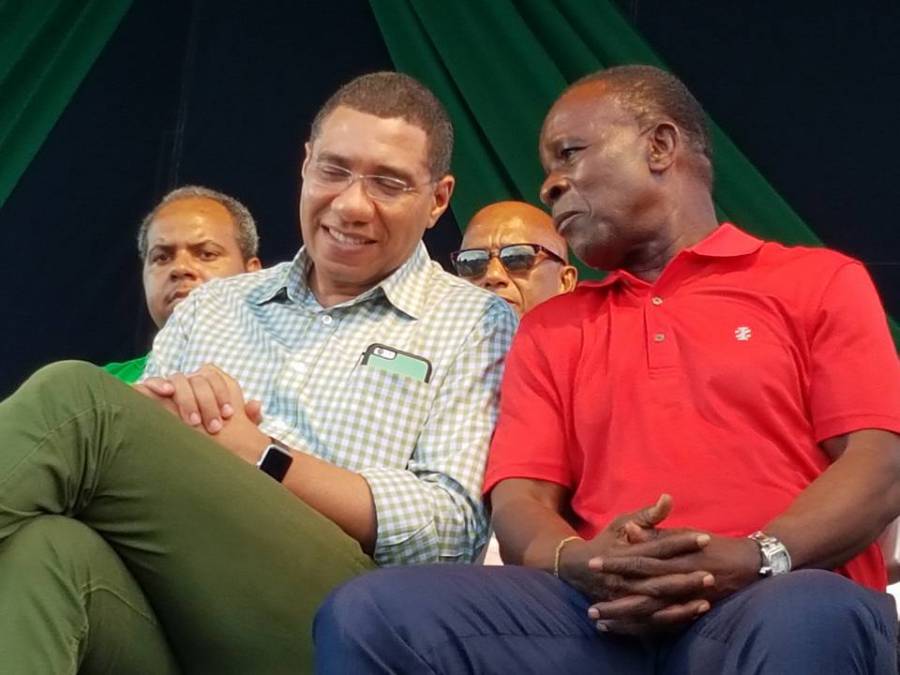 The convention was held under the theme: "NNP building our country and uniting our People." The guest speaker was Jamaica's Prime Minister Andrew Holness, who is the current chairman of the Caribbean Democratic Union, of which the NNP is a member. Dr Mitchell is the organisation's outgoing chairman. Andrew addressed the delegates during the internal session of the convention and delivered remarks at the rally.
A general election is constitutionally due no later than mid-2018, and in his address, Political Leader and Prime Minister Dr Keith Mitchell told the supporters that the upcoming campaign will be one in which his party will be spending more time boasting about its positive achievements. "We will run a positive campaign… we have enough positive to boast about," he said.
NOW Grenada
is not responsible for the opinions, statements or media content presented by contributors. In case of abuse,
click here to report
.