On 30 March 2017, the Morne Gazo Visitor Centre was officially recommissioned by the GEF/UNDP Ridge to Reef Project and Ministry of Agriculture's Forestry Department. The project, a Global Environmental Facility 5 STAR funded initiative, implemented by the UNDP Barbados and the OECS Ridge to Reef Project in Grenada, cost EC$273,182.
At the re-commissioning ceremony, Mr Stephen O'Malley, UN Resident Coordinator and UNDP Resident Representative (Barbados and the OECS), expressed his delight with the delivery of the building, which he described as a beautiful, high quality structure.
The building sits at the foot of the trail in the Morne Gazo Forest Reserve and provides a panoramic view of the Eastern side of Grenada. The Visitor Centre was destroyed during the passage of Hurricane Ivan in 2004, and was out of operation since then. Through technical and financial support provided by the GEF/UNDP Ridge to Reef Project, reconstruction started on 15 July 2016 and was completed on 15 December 2016.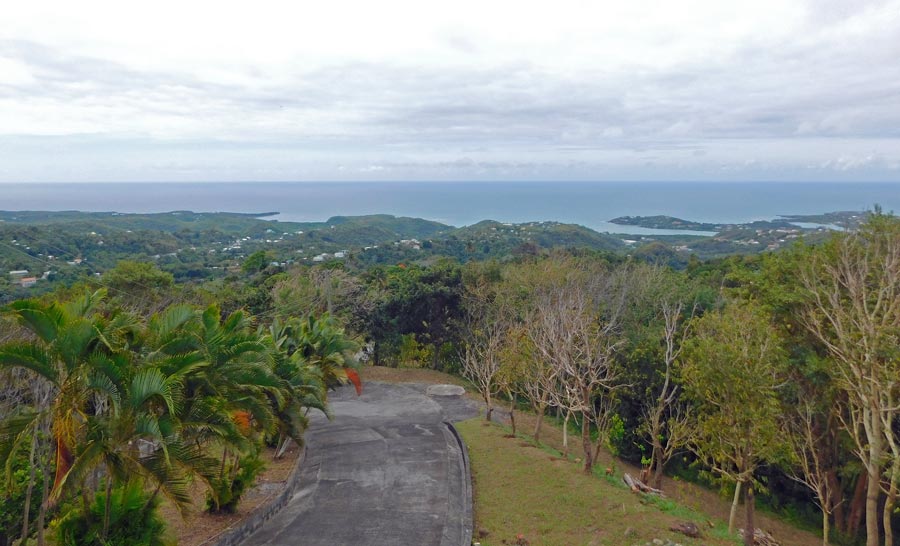 Hon. Yolande Bain-Horsford, Minister for Agriculture, Lands, Forestry & Fisheries; and Hon. Alvin Da Breo, Minister with responsibility for Forestry and Fisheries; expressed satisfaction with the project, as it is expected to enhance the services provided at the Morne Gazo Forest Reserve. During his remarks, Hon. Alvin Da Breo also applauded the GEF/UNDP Ridge to Reef Project for injecting funds into Grenada's economy and delivering results in what can be considered a dynamic week for both the Project and Ministry.
Parliamentary Representative for St David, Hon. Oliver Joseph, boasted of the many economic and tourism opportunities that the venue presents to the constituency of St David. He stated, "given that St David is the only parish without a town, there is a need to develop attractions like these."
Over 200 persons attended the ceremony to witness the GEF/UNDP Ridge to Reef Project officially handover the building to the Forestry Department. Present were Government Ministers and representatives from the United Nations Development Programme, Global Environment Facility, Ridge to Reef Project Steering Committee, Ministry of Agriculture, Ministry of Environment, Ministry of Finance, Ministry of Tourism, Grenada Hotel and Tourism Authority, Grenada Tourism Authority, Grenada Tour Operators Association, St David parish priest, farmers, representatives from the business sector, students, and community members.
Forestry & National Parks Department
NOW Grenada
is not responsible for the opinions, statements or media content presented by contributors. In case of abuse,
click here to report
.