The Grenada exhibit at the RHS Chelsea Flower Show 2017 entitled 'Historical Botanical Gardens-Pure Grenada,' has won Grenada its 13th gold medal.
Grenada-based coordinator/designer, Catherine John has led the design team since 2015. Her team brought Pure Grenada, the Spice of the Caribbean to life with a fragrant and exuberant representation of the Botanical Gardens, founded in 1886 and for generations a much-loved place to visit. The design was highly acclaimed by the judges.
John said that the "Historical Botanical Gardens-Pure Grenada' acknowledges an institution very much in the hearts of Grenadians, and promotes our islands' extraordinary biodiversity, showcasing the different blooms, foliage and spices that thrive at different levels of vegetation." She added, "Our rainforest, our orchids and our spices are all represented to reveal their intense colours and fragrance and really stand out from the floral displays at the Show."
The foliage and spices were grown in Grenada and arranged to John's design ahead of Monday, 22 May. The display enthralled VIP Press Day visitors including celebrities including Piers Morgan and TV hostess, Gloria Hunniford and Grenadian born Dr Johnson Beharry VC, recipient of the highest military decoration for valour in the British and Commonwealth armed forces.
John said, "We're delighted that the exhibit has been awarded a gold medal here in London. My personal inspiration for the design comes from my love and respect for what was achieved in the 19th century by the Botanical Gardens in Tanteen, St George, and for the role it played in the life of my island home. In addition to providing visitors with a treat for all the senses, the Botanical Gardens was a centre for research, including the cocoa that is now so highly prized on the island by ethical chocolate producers."
All connected with the pavilion express their gratitude to the 2017 sponsors and those who offered their time and plant materials.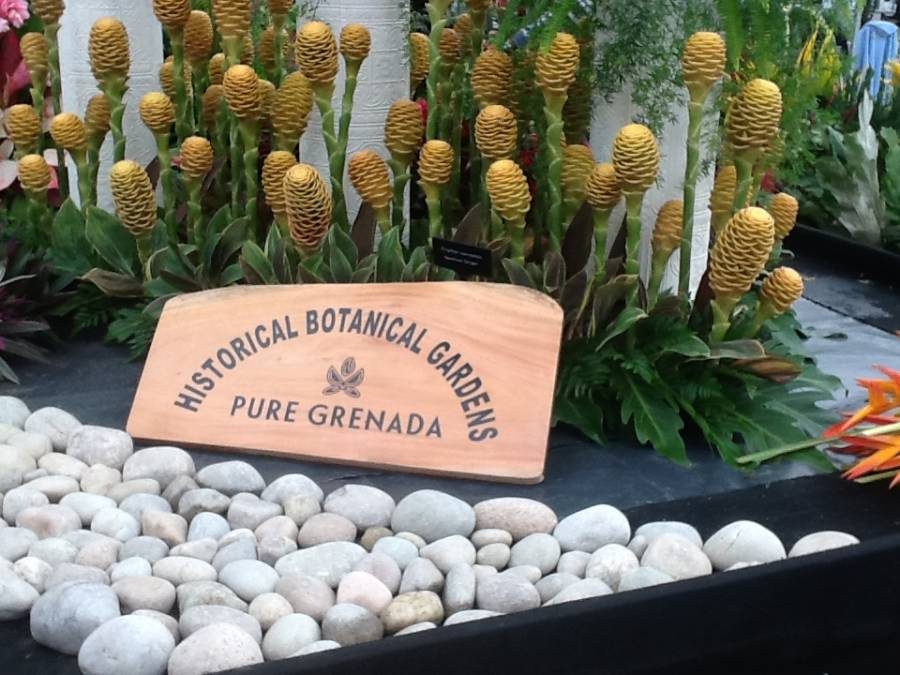 Patricia Maher, CEO of Grenada Tourism Authority, said, "Pure Grenada, the Spice of the Caribbean boasts an enthralling natural landscape and the design team has once again provided visitors to the world's greatest flower show with an authentic taste of the island. The RHS Chelsea Flower Show is truly a world stage and continues to play a prominent and acclaimed role in enticing visitors to our islands, where they are free to wonder at our abundant natural beauty."
Grenada has had great success exhibiting at RHS Chelsea. The first exhibit appeared at the 1998 show and earned a Silver Gilt. Under the leadership of Suzanne Gaywood MBE, Grenada has won 12 Gold and 5 Silver Gilts. RHS Chelsea Flower Show remains open to the public until Saturday, 27 May 2017.
Source: GTA
NOW Grenada
is not responsible for the opinions, statements or media content presented by contributors. In case of abuse,
click here to report
.