Late last month, Grenada celebrated its 1000th hash. For those not in the know, hashing is a sort of demanding guided walk — you are guided by little heaps of shredded paper, and for about 90 minutes, you are led uphill, along and across rivers, through the bush, and onto beaches.
It is the perfect way to discover hidden Grenada. It is good exercise at your own pace. You mix with people from home and abroad, with the wealthy and the unemployed, children and pensioners. It is impossible not to find someone you get on with. At the end of every hash, oil down, music, party. See Grenada Hash House Harriers on Facebook.
Not surprisingly, hashers like nature, and we like it clean: who wants to run through garbage? Yet some of the places where we hash show little respect for the environment. The 1000th hash took place in Chantimelle, where we met piles of discarded tyres, just waiting for some rain and some mosquito larvae. Near the coast, there are piles of plastic bottles which once contained oil for outboard motors. Everywhere, there are styrofoam food cartons and plastic drinks bottles.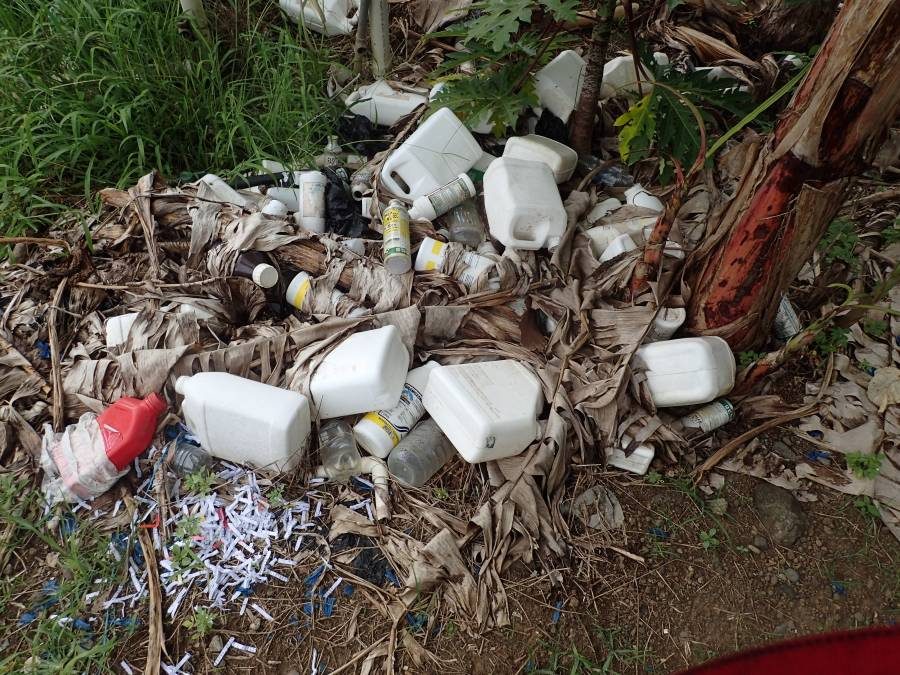 The hashers' shredded paper trail disperses harmlessly in the wind or dissolves in rain. The bottles and styrofoam we met remain toxic for centuries at least, whether it's burned, buried or washed into the ocean.  The tragic thing is that the plastic seems to get everywhere — well off the beaten track. Do people really care so little for their own health and that of their neighbours?
Grenada Green Group
NOW Grenada
is not responsible for the opinions, statements or media content presented by contributors. In case of abuse,
click here to report
.