by Donella Hosten
The parish of St David, usually referred to as the 'Sleeping Giant' is now the home of the recently opened Spice Isle Restaurant & Bar, located in Westerhall.
The grand opening which took place on Friday, 10 November 2017 comes on the heels of the much-debated topic of the downfall of Grenada's rural economy.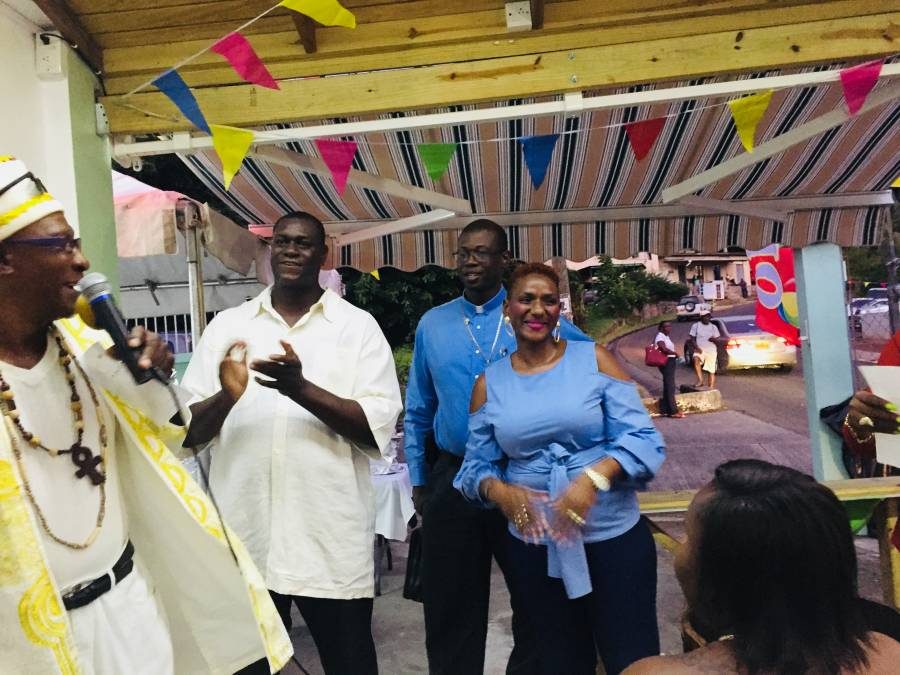 Owner and brainchild of the Spice Isle Restaurant & Bar, is returning national Lester Niles, who hails from New Hampshire, St George. According to Niles, it was always his dream to return home and start a business, and a restaurant is the first thing that came to mind.
Niles alluded to the quality of service from his 10-member staff and the variety of local and international foods offered as well as the internal ambiance, are what makes his business stand out among others.
During the opening ceremony on Friday evening, CEO of the Grenada Industrial Development Cooperation (GIDC), Che Keens-Douglas made some remarks and commended Niles on his new venture. "It simply represents everything that we should be about here in Grenada, because Grenada's bread is buttered right here in these types of businesses."
Additionally, he pledged the GIDC's support and patronage of the venture. "I want you to know that GIDC stands ready to assist you and support you in everything that you intend to do here and in the future." He noted too that these are the small types of businesses that the GIDC likes and wants to see grow, and they are looking forward to even bigger things happening. He went on to say that he was happy to have such an establishment opened in the rural parish of St David.
On another note, Keens-Douglas very briefly mentioned that the GIDC will be having special programmes and funding for projects that the public can look forward to.
Speeches were followed by the cutting of the ribbon by Niles' daughter and the blessing of the business.
Persons came out in their numbers to be a part of this grand opening of the Spice Isle Restaurant & Bar, and were given the opportunity to sample foods and drinks while being entertained by a live band.
NOW Grenada
is not responsible for the opinions, statements or media content presented by contributors. In case of abuse,
click here to report
.